Monsoon makeup tips to overcome the fear of getting your makeup washed away every time you step out
How to save makeup in the rain and make it stay longer
We all girls like to do a little bit of makeup before going to the office, or any occasion or even going to the closest friend who lives nearby. But stepping out wearing makeup during monsoon season is not an easy task.
This is because the monsoon brings humidity, moisture as well as more bacteria that are present in the air. The result, makeup does not stay on the face for a long time.
If you've ever had this problem and want to avoid it a second time, then follow these tips to make your makeup stay longer. Learn how to protect your makeup in the rainy season from this article.
Water based moisturizer
It is very important to use moisturizer to keep the skin looking good and hydrated. Many people think that moisturizers should be used only in winter, as during this time only, the skin becomes dry and tightens.
But this is not exactly the case, moisturizers should be used in all seasons. Apply makeup after applying moisturizer on the face, it makes the makeup look right. And apply a water-based moisturizer during the rainy season, as it will absorb excess oil from the skin.
Powder based makeup
The first preference is always to avoid using foundation in the rainy season. Still, if you cannot exclude it from your makeup, then, you must only use powder-based makeup products in the rainy season.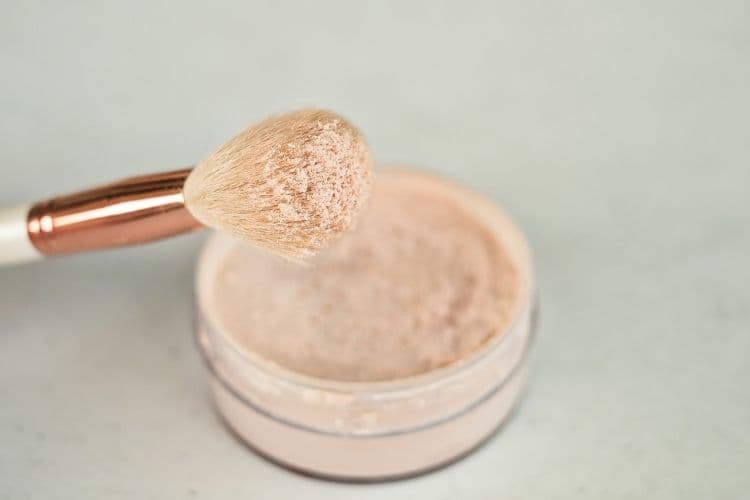 On a rainy day, apply a small amount of foundation and concealer on the face which must be powder-based. This will give your makeup a long-lasting look as well as a matte finish look. Also, it is important to use a primer before applying makeup.
Make use of a powder blush
Using a cream-based blush will not help you during monsoon season. It will soon disappear due to the presence of excessive moisture in the air. On a rainy day, powder blush will be your right choice to mattify your skin.
Eye Makeup
Use light, powder-based eyeshadow on rainy days. If your skin is very oily, eyeliner should not be applied. Because during monsoons, due to the presence of excessive moisture in the air, there are high chances that your liner will smudge, causing the whole look to be ruined.
Just apply kajal instead of liner. If you still feel that your makeup is incomplete without an eyeliner, then go for a waterproof liner.
Matte lipstick
Moisture and sweat, during the rainy season, will not allow your lipstick to stay for a longer duration. The solution to it is using a matte lipstick. The best part of matte lipstick is that they are long-lasting. They will not wash away due to food, water, or rain.
This lipstick does not spread quickly and stays on the lips for a long time. For more effective results, you can apply a lip balm just 15 minutes before, so your lips don't feel dry after an application of a matte lipstick.
You can read through the 10 best pore minimizing foundations if you love to have a good foundation. Also, don't forget to read the 15 best concealers for dry skin in India.
Final words – how to save makeup in the rain
We have a monsoon every year and we will face this makeup ruining rain every year. It is better to learn few tips that can save our makeup during the monsoon. Hope this article helps you have a beautiful look and keeps your makeup intact.