'As you step in, every attention shifts upon you. Your smell fills the air. You receive compliments, and your confidence reaches a higher level'. Isn't it a wow feeling? You have seen this happen with many. Many times you gave a compliment to many. But, how about having such an experience? I bet you desire it. So, we have enlisted top perfume brands, only for you to have such experience. Scroll down to know.
By the way, this one step can be anywhere; in an office, events, ceremonies, or festivals.
Also, check the best Zara perfumes for women; Top 10 Indian perfume brands for men. And ladies, if you want something within 1000 then the advanced guide to the best perfume for women under 1000 is for you.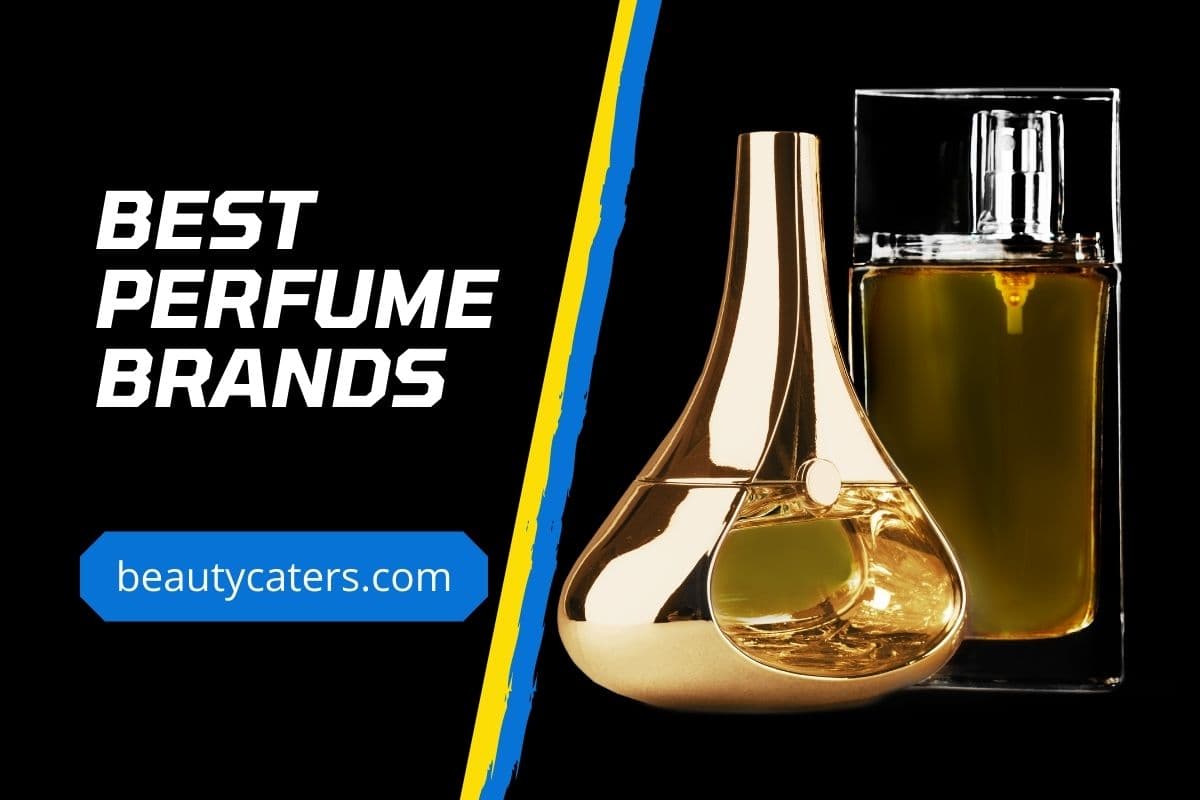 Best perfume brands
Once you start searching for the top perfume brands, you will get a never-ending list. True, it's monotonous and very confusing. We took the responsibility on our shoulders and brought for you the names of the famous perfume brands. Here, are they.
The Indian market has been under the rule of these famous perfume brands.
Skinn by Titan
After ruling the world of timepieces for decades, Titan has now entered the world of fragrance. And boy, from the very first day, it has solidified its place. Today, the flagship brand Skinn is one of the most loved perfume brands in India. The brand appeal, quality, packaging has a huge fan following.
Apart from watches and perfumes Titan also produces eyewear and jewelry.
It's USPs
As the brand claims, the entire range is crafted by French perfumers.
Skinn offers an easy return option within seven days if you are not satisfied with the products.
The fragrance has a remarkable long-lasting power than most of its contemporaries.
It has a wide range of citrus, fruity and floral formats.
FOGG
Aur kya chal raha hai, FOGG chal raha hai; this tag line of the brand is justified. In a short span, FOGG has emerged as one of the leading fragrance brands in India. Fogg is a product line of Vini International. From deodorants to perfumes, the brand has made a remarkable expansion. It has surpassed its competitors, and the core factor is its top-class value for money product. FOGG ranges always satisfy buyer's budgets as well as want. The 'Scent' collection has an impressive royal packaging that you desire to have the moment you see it.
It's USPs
The perfume spray is gas-free and long lasting.
It offers as much as 800 sprays / 100 ml.
FOGG formulates both men perfume and women perfume.
Royal and classy packaging.
Indian Fragrance Market Size
Indian fragrance market size is a whopping $500 Million. It is increasing day by day as the young generation are getting more conscious about self-grooming.
Engage
ITC has brought an exquisite range of Engage perfume sprays that contains 0% of gas. This range has Cologne perfume of 8 variants, 4 for women and 4 for men. Designed by international perfume experts, this collection imparts long-lasting sensual, enigmatic fragrance. The Engage ON pocket perfume range has six variants of perfume for men and women.
It's USPs
It is a no gas perfume with a higher concentration of fragrance oil.
It is friendly on pockets.
Yardley London
Yardley London has been operating in the world of fragrance for more than 350 years. Yes, you heard it right. This UK-based perfume brand had begun its business in 1770. In all probability, it is the oldest perfume brand in the world. Even today, its popularity has gone not a single step down. Whether you want perfume for women or a men perfume, Yardley London is the best choice.
Yardley London is currently owned by Wipro, a tech giant from India. Wipro is not only a leading technology giant it produces a huge number of household items. As a company, Wipro started its operation with cooking oil.
It's USPs
The signature lavender fragrance originates from high-quality lavender plants.
It has a three-century-old experience.
Yardley London perfume is exclusive.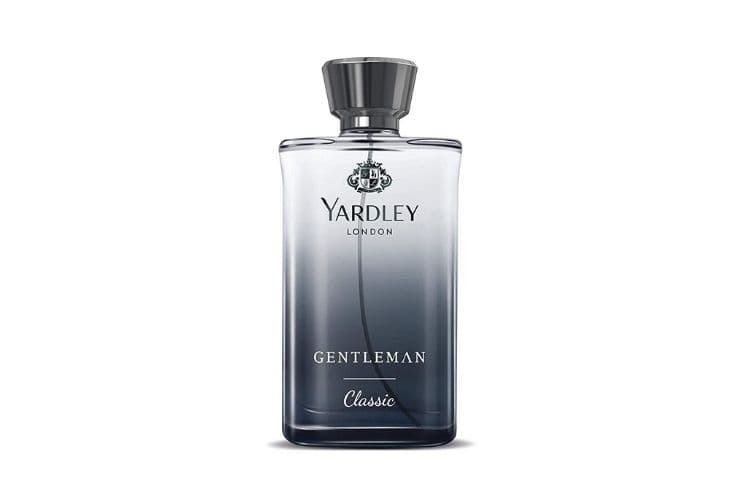 The research shows fragrance used by Indian men is nearly double of women in terms of male and female perfumes market share.
Secret Temptation
Secret Temptation makes you confident and chic wherever you go. Its bold, alluring fragrance would hardly keep you unnoticed. And when you are asked about it, say, "shhh, it's a Secret".
The entire range is crafted in the famous perfumeries of France. That's the reason behind its designer brand-like fragrance. It is a brand that caters to your desire and pocket. So, girls now flaunt your style with confidence.
Secret Temptation is a product line of McNROE India.
It's USPs
It uplifts the chic, fashionable side in you.
Provides you designer brand like fragrance in budget.
This women perfume has a wide appealing range for you.
Denver
In your search for the famous perfume brands in India, you will come across Denver. A product of Vanesa Care Pvt. Ltd., Denver has a bold, opulent fragrance that has always appealed to men. The perfume keeps you refreshed and your sense vibrant the whole day. This perfume spray uplifts your personality and glorifies your achievements with its intense notes.
It's USPs
The long lasting fragrance of the perfume spray imparts refreshment.
It is a luxury body perfume for men.
It eliminates body odor and protects recurrence of body odor germs.
Park Avenue
Established in 1996, Park Avenue is a flagship product line of the textile brand. Do you know who it is? India's leading textile brand, Raymond. The fragrance line was started; for business diversification and expansion. And in a few years, it entered the list of famous perfume brands in India.
Without any iota of doubt, they deserve the place. Park Avenue crafts world-class perfume. And their super-efficient research team ensures no quality compromise. Though Park Avenue perfume sprays are for men only, now a Park Avenue Women is available.
It's USPs
Park Avenue consists of original Eau de Cologne perfume from France.
Available online and in the nearest Raymond Shop.
It offers a vast range of luxury perfumes you will love.
Wild Stone
Whatever is the occasion, Wild Stone believes in making it memorable for you. Since 2005, the brand has been ruling the market of men grooming range. You will get Wild Stone deodorants, talcum, perfume sprays, soaps, and shaving essentials. Who knows what more the brand is planning to surprise us!
Wild Stone is another product line of McNROE that I have mentioned earlier.
It's USPs
It promises to make your occasion special.
All the notes leave a long lasting effect.
You get a good range of gifting options.
Perfumes from Around the World
Victoria's Secret
Every woman dream to have Victoria's Secret product in her wardrobe. And Victoria's Secret means a world-class woman grooming range. From clothing, lingerie to makeup and perfumes, the brand is a ruler in the fashion industry.
But, Victoria's Secret perfume is something to desire. All the notes in it blend beautifully and create magic once you spray it on you. Yes, you need to spend a good amount on it. But, it is worth it.
It's USPs
Its concoction of notes will make you fall in love with it.
It comes in exquisite admiring packaging.
This luxurious perfume stays long and hardly mix with other smell.
The perfume spray has an international fan following, it is also available in India.
Calvin Klein
Whether you search for famous perfume brands in India or around the world, one name is familiar. Calvin Klein, a US brand that has received global recognition only for its creation. Calvin Klein crafts an exquisite line of fragrances and perfumes for men as well as women.
The brand symbolizes powerful femininity and effortless masculinity. Its premium collection contains woody, spicy, citrus, floral, fruity variants.
It's USPs
It is crafted with heart-winning notes.
With a few spray its uplifts the classy chic side of you
Both men's perfume and women's perfume are available in India.
| | |
| --- | --- |
| Indian Fragrances | $390 Million |
| Imported Fragrances | $110 Million |
| Male Fragrances | $310 Million |
| Female Fragrances | $190 Million |
| Total Indian Fragrance Market Size | $500 Million |
Approximate perfumes market size in India
Tom Ford
Tom Carlyle Ford established the famous Tom Ford after he parted his way with Gucci. This popular perfume brand is known for its timeless creation for a sophisticated, simple yet, bold personality.
The perfumes have clean and refreshing notes with sweet, warm, and rich base notes. The popular range in the line is Velvet Orchid, Black Orchid (women perfume), Tobacco Vanille (a unisex fragrance), and Grey Vetiver (men perfume).
It's USPs
It creates a unisex range.
The notes are refreshing, long lasting, sharp full of simplicity.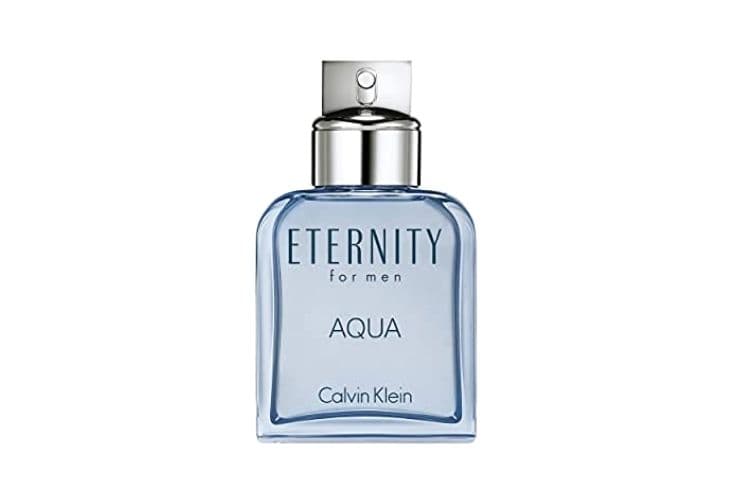 Chanel
When a French brand presents an exclusive range of fragrances for all, how it cannot be the best. That's what makes Chanel one of the famous perfume brands in the world. This French brand is in the business of fragrance making since 1921. It has a hundred years of experience.
Chanel's range of perfumes is powerful, fresh, awakening, and simply irresistible. If you want a classic fragrance or something new, fresh, and modern, Chanel has it. From fruity floral perfume to oriental fragrance, its notes unveil your elegance and style.
It's USPs
The entire range is designed in French perfumeries by experts.
It is available in big e-commerce portals around the world.
Chanel's premium collections are meant for men and women.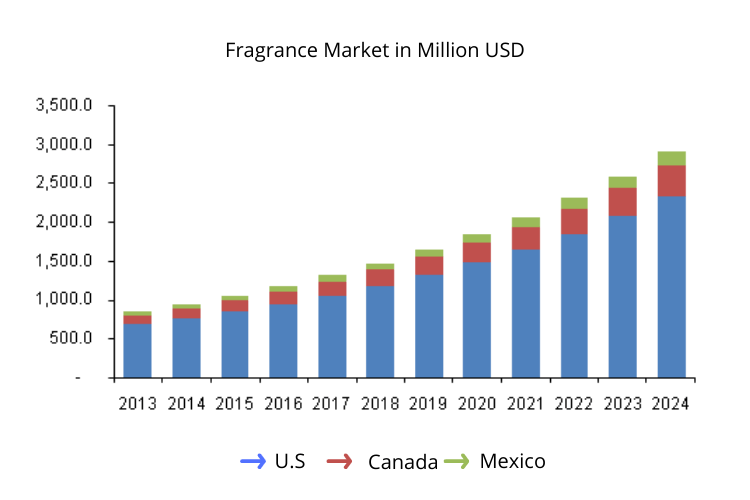 The U.S is the biggest market of Fragrance
The U.S is the biggest market for fragrance and the growth trend is high. The USA and the Asia Pacific cover 60% of the World's total fragrance market.
Davidoff
The globally recognized brand Davidoff is the next name on our luxury list. Launched in 1984, the brand is rocking the market with a quintessential range of fragrances. Davidoff perfumes mean freshness the entire day. When the women perfume is for those who wish for refreshing nautical ventures; the men perfume are for those who have super-active sweat glands and want to stay refreshed the whole day.
In 1988, the brand started a flagship brand, Cool Water that makes the most-rated and best-selling men's fragrances.
It's USPs
The perfumes impart freshness and energy.
The effervescence stays all day.
Cool Water is the favorite brand of men of all time.
Versace
A dominating name in the fashion world and a tough competitor of Gucci, Versace every time wows with its creation. At present, Versace has diversified its creation; but the product that brought name and recognition to the brand is its perfume range. Versace perfumes are designed for regular wear. They are refreshing, sophisticated, timeless, and make you more elegant and confident.
Its USPs
The perfumes are crafted by international perfumers.
Notes of sage, rosewood, cedar leaves keep you refreshed throughout the day.
It enhances your chic fashionable side.
Gucci
Hardly, there is any person who has a little idea about Gucci. The famous luxurious fashion brand is a favorite of all. From a high-end businessperson to a celebrity, a chic fashionista and every other person wants Gucci product in the wardrobe. The brand known for redefining fashion has left the mark on its perfume line. Gucci crafts exclusive and exotic range of perfumes with every type of fragrance format.
It's USPs
Gucci crafts its perfume by international experts.
The signature collection is drawn from natural tuberose harvested in India.
From top notes to base notes, all are beautifully blended to create magic.
And, know a little more about your perfume and fragrance.
Types of Perfume: a brief guide
In general, there are five types of perfume: parfum, eau de parfum, eau de toilette, eau de cologne, eau de fraiche. Now, what is the main difference between these five types? It is the concentration of fragrance oil in them. The more the concentration, the more long-lasting perfume is. Have a look.
Parfum
With the highest concentration of fragrance oil, perfume is the most expensive type of perfume. It contains 15% -40% of fragrance oil. That is why it is heavier, stronger, and oilier in characteristics. Moreover, because of these characteristics, you need to apply only dabs of it that last the whole day. It has a strong fragrance. For sensitive skin people, parfum is the best option for you as they do not contain harmful chemicals.
Eau de Parfum
Eau de Parfum gains the second rank in the types of perfume. It contains only 10%-20% of fragrance oil and a mixture of water and alcohol. Though Eau de parfum is less expensive, it has a strong smell and lasts 6-8 hours. Because of a lighter concentration of oil, the perfume comes in spray or stopper bottles. It is the most preferred fragrance for all occasions.
Eau de Toilette
Eau de Toilette is one of the most popular perfumes. It has got its name from the French word, which means 'getting ready. Eau de Toilette has a 5%-15% fragrance oil concentration and is less expensive than the above two types. Eau de Toilette lasts for 2- 4 hours. It is a perfect office and daily wear perfume. It is best for the summer and spring seasons.
Eau de Cologne
Formulated for those who want a lighter variation of perfume, Eau de Cologne now has more male fragrances. But that does not mean you won't find any female fragrance in the collection. You would still get some. With 2%-5% of fragrance oil, it lasts for 2-4 hours. Eau de Cologne is cheaper.
Eau de Fraiche
The least expensive perfume Eau de Fraiche has the lowest concentration of fragrance oil. It contains only 1%–3% of the oil. Also known as fragrance water, this perfume lasts for a couple of hours. It is a great refreshing agent after a workout or when chilling at the beach.
Types of Fragrance
Your fragrance builds the most of impression even before you make your appearance. Moreover, it evokes feelings and memories associated so easily than any other sense can. A good fragrance has the power to cast a long-time attraction. Like it had on me for 25 years and still on.
We mostly have little idea about the types of fragrances. And that's what makes it tough to make the right choice. So, we did something. We have come up with a brief guide on the types of fragrance; to help you choose your favorite notes.
The world of fragrance has its base on eight different formats. These eight formats do wonders all over. They are here with all information.
Floral
The floral fragrance is a favorite of the perfume brands. It has won over the other formats, and the characteristics certify its worth. Floral perfume is romantic, sweet-smelling, and very refreshing. You feel refreshed throughout the day. Roses, jasmine, carnations, gardenias, blossoms, and many sweet-smelling flowers inspire floral perfume. They either have a single note or a blend of different floral notes. The floral fragrance is a classic feminine fragrance.
Oriental
What is an oriental fragrance? In simple words, a fragrance that has earthy and musky notes is called an oriental fragrance. Oriental fragrances contain ingredients like musk, amber, and animalistic base scents. Oriental perfumes are considered ideal for attracting the attention of a person. Wear it on a date or romantic night out.
Citrus
Citrus fragrances have extracts of tangy fruits like lemon, lime, mandarin, tangerine, etc. The fragrance imparts a refreshing feel making it perfect for daytime wear. They are so natural and soft that you can wear them with ease. And if you have a bubbly, lively nature, citrus fragrance perfectly matches your personality. Just remember a few versions have a high tangy note.
Aquatic
The aquatic fragrance, also known as oceanic, is a new entrant in the world of perfumes. This fragrance gives you a feeling of fresh air, mountain air, clean linen, etc. This unisex fragrance is perfect for an interview, official events.
Woody
When wood combines with moss, citrus, and earthy aromas to create soothing perfume, a woody fragrance is born. Famous as a chypre fragrance, this fragrance has oakmoss, bergamot, and patchouli, citrus as the main components. These types of perfumes are mainly curated for females though some are unisex. Its high, classical appeal is best for your corporate career.
Fruity
The fruity fragrance has immense popularity among users because of its pleasing sweet smell. This fragrance may smell like or has the essence of fruits like apple, peach, berry, mango, and other fruits. Its spicy, fruity notes are perfect for a casual date or romantic outing.
Spicy
The spicy fragrance resembles the aromatics in our kitchen. You will get a hint of cardamom, clove, cinnamon, ginger, etc., in them. This fragrance generally has an old-school, alluring smell perfect for brunch or casual occasions.
Gourmand
Have you ever had the smell of a sweet perfume? I mean perfumes with the fragrance of the surface of a crème brûlée. Such kinds of fragrances are called gourmand fragrances. Gourmand is different from other formats. You will either like it or dislike it. The notes it has are generally vanilla, burnt sugar, chocolate, and caramel.
What are notes in a perfume?
One word that you have always come across in the hunt for perfume is notes. Many of us are unfamiliar with the term. What is it? Notes are nothing but layers of fragrance that makes a perfume. Notes have three layers, each distinct from the other that come together to form the pleasing scent. Here are the three layers.
Top Notes
The top note a.k.a. opening note is the first layer of fragrance. You smell it the moment you apply it. The top note is lighter than the other notes so, they fade first. But, that does not mean they have zero importance. Top notes create the first impression of a fragrance. You smell it first when you try or apply it.
Typical top notes elements are berries, anise, lemon, bergamot, grapefruit, orange zest, herbs like sage, lavender, basil.
Heart notes
Heart notes form the foundation of a perfume. It builds about 40-80% of the total fragrance. Now, when does the heart note or middle note makes its entry? The heart note enters the scene before the top note fades away. It influences the base note to make its appearance.
Heart notes need to be pleasant and recognizable. The typical heart notes elements are cinnamon, neroli, ylang-ylang, rose, etc.
Base Notes
Base notes constitute 10-25% of the final fragrance. It blends with the heart note to intensify the effect of the perfume. A base note appears when the top note evaporates completely. In other words, base notes enact the final performance of the whole show.
Typical base notes are rich, smooth, and long-lasting. Cedarwood, vanilla, musk, patchouli, sandalwood are the familiar base note elements.
Buyer's guide: How to select a perfume?
Choosing a perfume is a tricky job. It must match one's personality, choice, and skin type. So, we share here a few tips to make the selection process easy for you.
Testing a perfume
A perfume smells different on different skin. Let's make it simpler. You and your sister use the same fragrance, but you won't smell similar. It is because perfume establishes chemistry with skin. Now, how good that chemistry was! Well, the scent will tell.
But keep in mind one thing. Never choose a perfume just because you liked its fragrance on some other person. Your fragrance should base upon your personality, skin type, taste, lifestyle, medication (if any). So, when you have to choose, spray it on your pulse point (wrist or elbow) and allow it to reveal the fragrance with time.
Testing is helpful to know about your allergic reaction to any particular perfume.
Buy online
You will get a wide variety of perfumes in the online shopping portals with great deals. Without any iota of doubt, shop from there. But, make sure to have a good idea about its notes and theme before purchasing. Avoid falling for expensive perfumes only as inexpensive ones also offer great fragrance.
And try to stay away from the external appearance and packaging of the bottle. It has nothing to do with the content. It's only a part of marketing.
What perfume fits your personality?
Have you ever been confused while choosing perfume as a gift? It happens often. Here is a way. Always select the fragrance that suits one's personality; because it defines the person and his temperament.
For a person who has a romantic personality, choose floral fragrances like rose, jasmine, magnolia, etc. Choose a woody or spicy perfume for the one with an influential and bold personality. They define temperament best. Someone cheerful, energetic, full of spirit will love the natural fragrance. Gift them fruity perfume.
These tips depend upon the age, relationship with the person, and the occasion of gifting.
Themes and Environment
Perfume comes in four themes; earth, citrus, floral, musk. Each theme suits a different environment. Citrus and floral fragrances are best for the office environment while, musk with its strong animalistic notes is best for a romantic night out or date. To stay refreshed in the scorching summer, go for earth-themed perfumes. The non-flowering elements such as cinnamon, vanilla, sandalwood, honey keep you fresh for a long time.
Follow the same tip for yourself
Mistakes to avoid while selecting a perfume
Most of us feel an itch in the nose while testing perfumes. It happens as our senses get overwhelmed with fragrance. Do one thing, smell unscented skin or cloth before every fragrance test. It will clear the nose.
Never test perfumes on one area of skin. If you do so, the mixture of fragrances will change the original fragrance. Either use a perfume test strip or leave the store for some time soon after testing it. The pure scent will not reach your nose amidst the fragrance present there.
Once you come in the fresh air, you get a clear impression of its performance.
User's guide: How to apply perfume like a PRO?
Applying perfume is one of the easy tasks to do. Even a five-year-old kid can apply perfume. But, most of us are still unaware of the correct technique of perfume application. Here are the steps to apply perfume like a PRO.
Never apply the perfume only to your clothes. Perfume blend with skin to give optimal fragrance and freshness.
Spray perfume is always on body parts. Spray them on both sides of the neck, on the pulse points of your wrist, behind the ears.
If you want your signature fragrance on clothes, spray the perfume on a tissue and keep it in a line or corner in your wardrobe. The fabrics of your clothes will capture the fragrance.
Which are the best perfume brands for men in India?
Calvin Klein and Davidoff, with a premium collection, are the best perfume brands for males.
Which is the best brand of perfume?
Chanel, Gucci, Davidoff, Tom Ford Calvin Klein and Victoria's Secret are some of the famous perfume brands. However, Chanel is the best perfume brand chosen by users.
Can I use fruity floral perfume as daily wear?
Fruity floral perfume belongs to the spring-summer collection. Wear it every day in the office.
Which is the best brand of perfume for women?
Skinn by Titan is the best perfume for women in India. If you want to try the international range, Victoria's Secret, Davidoff is the best.
Which perfume should I use for sensitive skin?
For sensitive skin, go for a natural fruity floral perfume. For oily skin, every variant is suitable. But fruity fragrance is the best. And, for dry skin people, winter woody fragrance is best.
Final Word – Top perfume brands
Perfumes are more a need than a mere luxury item now. So, we presented the names that are the best among the best available. You can avail them from an online portal or offline store. But make sure always choose the one that fits your style, personality.