Let me introduce you to Beauty Caters "Beauty Hub". Beauty Hub is your centre for news on skin care, hair care, make up products and beauty tips. Beauty Hub ensures to bring expert beauty advice and latest trends on beauty products.
Follow our beauty blogs and Beauty Hub promises to offer ultimate salon experience. No matter you are a mum, working woman, in your late teens, we always have something for you. Beauty Hub, even brings the best of the body care products for men as well.
Let me show you in details, how Beauty Hub works to recommend best products.
Skin Care Products
Beauty Hub understands your love and concern to have a flawless skin and why not, a beautiful radiant skin is something that we all get attracted to. Keeping this in mind, choose your skin care products based on below factors.
You Can Read : 6 Best Fruit Facial Kit For Dry Skin
Hair Care Products
Hair being the most noticeable part of our body along with face, choosing the right hair product becomes imperative but how many of us know that how should we base our selection. To ease this, Beauty Hub recommends following factors that one should consider while choosing the hair product.
Make Up Products
Face is our most important possession and when it comes to choosing right make up for our face, most of us feel scary as we do not wish to harm the skin. To overcome this fear, Beauty Hub recommends only those products that are not only safe to apply but will render Salon effect.
Also Read : 5 Best Compact Powders For Acne Prone Skin
Some important beauty tips by Beauty Hub:
For Make Up Base
Concealer: Go for a shade that is one tone lighter than the shade of your foundation.
Foundation: Must compliment your skin tone. Do not go for a lighter shade than your skin tone, it will never give you a natural look.
Compact Powder: Match the shade of your compact powder with foundation.
Important Note: Always do a patch test on neck and not on the wrist to get desired shade.
For Sparkling Eyes
Eye Liner:
For regular use, pencil eye liners are best to use as they blend well with eye shadows.
For occasions, liquid eye liners are best to get a sharp look.
Colour: Black coloured eye shadows are best for attractive eyes. For casual occasions, you may experiment with other colours but with light make up.
Eye Shadows:
Fair skin tone, go with purples, blues, greens and metal colours such as copper and gold.
Medium skin tone, shades of orange and brown goes well.
Dusky skin tone, you can experiment with different vibrant shades except ashy and smoky shades.
Blush To Highlight
For Fair skin, shades of light pinks and peaches compliments well.
For Medium skin, rosy pinks and darker peach shades will do the magic.
For Dark skin, rose shades and deep oranges can be great choices.
For Beautiful Lips
Red & pink shades does well for the ones with fair complexion.
Deep Red, Maroon, Berry shades are best for medium skin tone.
Shades of dark brown or deep purples will give desired result to the ones with dark skin tone.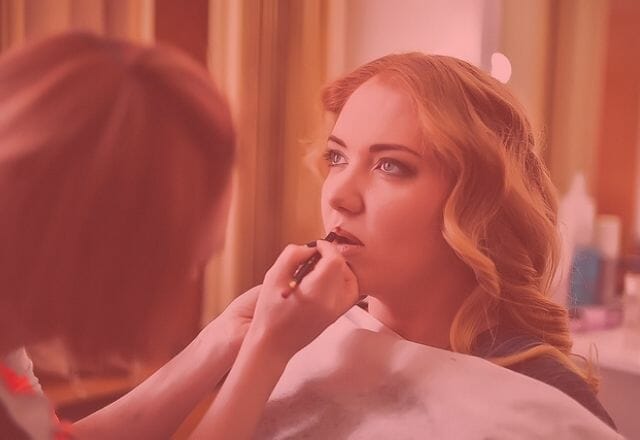 Hope the above was helpful, for more such amazing beauty tips, stay tuned at www.beautycaters.com (Your complete Beauty Hub).