Who doesn't want to look flawless, but the oily skin prohibits a lot; the foundation stays more on tissue or wipe than on the face. Embarrassing! But, W-A-I-T. Here is something for you that shoo away the prohibition- the Korean Cushion Foundation, which gives 100% oil-free natural cover; you may say to yourself, "is it the cover or natural skin?"
So, if 'which are the best Korean cushion foundation for oily skin?', or 'how to avail it?' are the questions raging your mind, you have hit on to the right place.
Know everything about the Korean cushion foundation. Also if you want a compact powder for oily skin read here.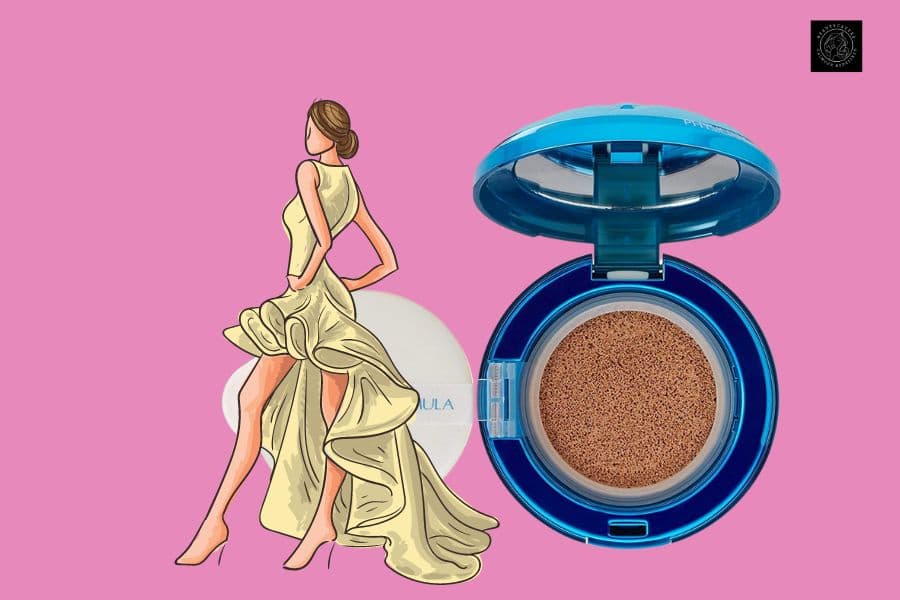 Top 10 Best Korean Cushion Foundation For Oily Skin
Highlights: When it comes to K-beauty products, MISHAA is a leading creator. It creates high-quality, affordable skincare and makeup range, to which the cushion foundation belong. Its most fascinating feature is the secret hybrid sponge, a non-drying cushion that ensures easy and smooth coverage and stays the same soft and fresh after every use.
Details: The Korean cushion foundation is a 3-in-1 product in a compact. It conceals the flaws, takes care of skin, and provides protection from sun rays with SPF 50. Its botanical-infused composition hydrates skin and gives a breathable natural radiance that hardly smudges.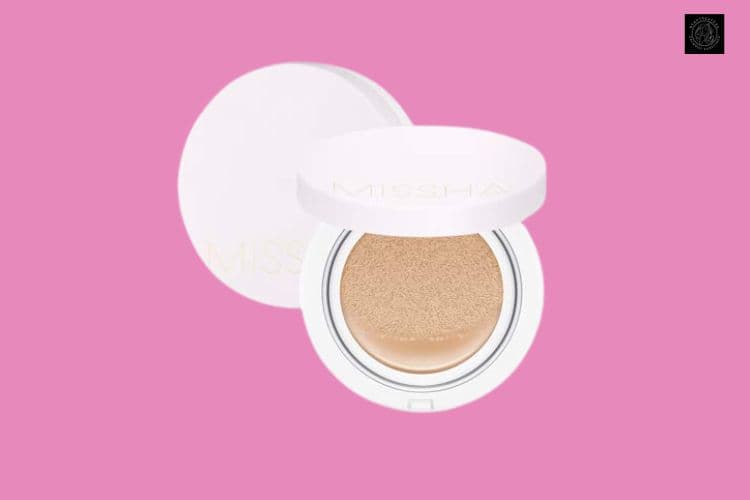 Highlights: Catkin cushion foundation is one of the best Korean foundations in terms of performance, but for the art enthusiast, it is a heart-winner. It is a collaborated creation with the Summer Palace, the museum that houses treasures. Its exquisite state-of-art case pictures a famous phoenix with 3D carving and golden carving technology, which you can feel by touch.
Details: The air cushion bb cream with the phytosterols and seaweed extracts as the prime components give a non-cakey, oil-free, breathable coverage to dry and oily skin for the entire day. It moisturizes the skin but also puts a check on sebum and sweat production. It blends well to generate the desired no-makeup look or the perfect base you want.
Highlights: How about a cushion foundation that has been an award-winner- 5 times Best foundation and User's satisfaction award, and twice Best Korean cosmetic award. What is the secret behind such recognition? Presence of 71% hydrating essence for the luminous, dewy, and radiant look.
Details: Designed for all skin types: the 4-in-1 cushion compact acts as a base, foundation, sun protector (SPF 50+/PA++++), and brightening agent. Its weightless, buildable formulation conceals flaws and pores without blocking them and keeps skin hydrated and protected. So, you get a refreshing, natural finish throughout the day.
Highlights: Nothing can be better than having in your arsenal; the foundation from Korea's top celebrity makeup artist. And if it is by globally recognized Jung SaemMool, then you have 30 years of experience in natural and glass skin makeup in a case. Undoubtedly, that enhanced natural, timeless and flawless glow is guaranteed.
Details: Jung SaemMool cushion foundation is a groundbreaking formula for daily life that can be customized to suit every skin condition. Its hue balancing powder brightens the complexion while the unique makeup blending tool, inspired by the hand textures of makeup artists, blends the right amount of foundation with other products to create a suitable skin texture.
Highlights: The factor that makes the foundation one of the best cushion foundations is the double fix system and a triple moisture complex. So, what is a double-fix system? The property imparts a consistent finish to the coverage throughout the day.
Details: The Etude House cushion foundation leaves an instant, smooth, dewy, but an oil-free glow on the skin with full coverage. The credit goes to the moisture-laden texture filled with hyaluronic acid, ceramide, and panthenol. The foundation is so light that even the cushion does not feel caked with a stack of layers. Now, imagine how weightless it on your face is!
Highlights: A multi-functional cushion that imparts the perfect amalgamation of coverage, skincare, and perfection is what makes AMOREPACIFIC one of the best Korean foundations. It effortlessly makes skin look natural, healthy, and radiant all day.
Details: Composed of natural ingredients- red ginseng, bamboo sap, and green tea, the foundation is a solution for dull, uneven skin texture. Its hydrating, weightless formula adheres so well that all the flaws get covered without any build-up. The perforated anti-microbial puff also helps by delivering the right amount of the product.
Highlights: Smudging and smearing of makeup is a past: if your beauty kit contains the Korean makeup foundation, and CLIO Kill Cover assures such intact, seamless that need no re-application or touchup even when you are wearing a mask. So, to those with oily skin, this is another cushion foundation that will never let you down.
Details: Formulated from babassu seed oil, calendula extract, and calendula seed oil: the foundation gives a moisturized, radiant coverage to the skin for the whole day without adding oiliness. You look refreshed and timeless. Its teardrop puff reaches those hard-to-reach ends and covers all the spots and blemishes for an even-toned, protected, flawless skin.
Highlights: Having an aesthetic bride's cushion foundation is a great idea; after all, your skin deserves to look special every day. And TROIAREUKE SEOUL Korean makeup foundation promises the look. It is an aesthetic healing foundation used after skin care treatment in Korea on request and a bride's cushion that gives a long-lasting, medium dewy finish.
Details: Based on TROIAREUKE's one-on-one customized solution according to skin condition, types, and problems, the formulation includes 6-types of peptides that improve the skin's firmness, texture, and elasticity. It blends so deep and well that you get a nourishing, natural coverage. Its MOCHI puff ensures that you can use most of the product.
Highlights: In 1937, Dr. Frank Gandall created for his wife makeup that won't aggravate her sensitive skin. It was the evolution of the Physician's Formula, which focuses on skin conditions and needs. The first-ever mineral cushion foundation is a part of the range, highly recommended for sensitive skin.
Details: The ABC cushion foundation containing is created without 150+ harsh ingredients. Its Revolutionary formula does all the tasks of a BB cream, from nourishing the skin to covering visible imperfections, fine lines, and pores with a perfect luminous, airbrushed finish. The luxurious puff applicator provides a cooling and refreshing finish.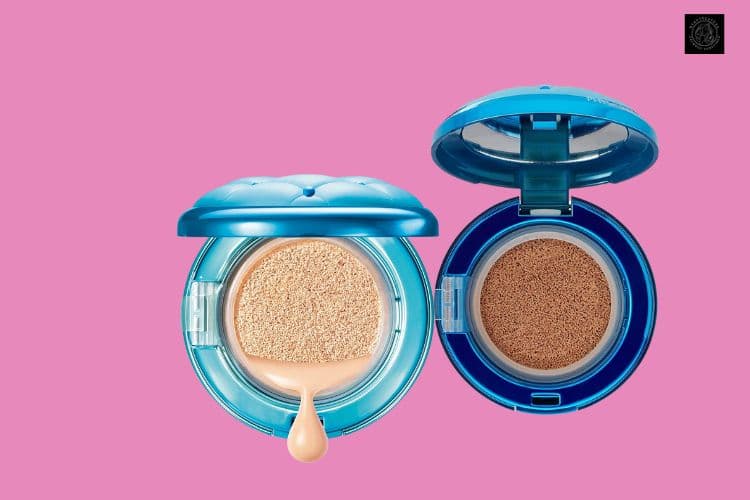 Highlights: Sebum and sweat cause makeup to separate and darken throughout the day, which is; why you are hunting for the best oil-free, long-lasting cushion foundation. AEKYUNG LUNA Korean makeup foundation is formulated with a 50-hours stay intact formula, which stays the same while seeking protection with a mask. It is by far the best long lasting foundation for oily skin.
Details: The cushion foundation has a semi-matte formula that blends to form a breathable, weightless coverage with a sheer finish. Its protective ingredients prevent the appearance of wrinkles and fine lines and shield skin from harmful UVA and UVB rays. Hence, you get the perfect and protected even-toned glass skin. You get a refill.
Highlights: The goodness of hyaluronic acid is known to all. But, if the same hyaluronic acid is present in a cushion foundation in abundance, then? Do not get amazed because it has been made possible. You need to try out the Self Beauty Uniconic foundation to have the experience.
Details: The makeup foundation contains 6-types of hyaluronic acid serum with infused Rosemary, green tea, Cantella, and chamomile extract. Where hyaluronic acid nourishes and lifts the skin, the others hydrate, protect and soothe it. It's 4 types of jewelry Complex evens out the tone and adds a soft crystal radiance.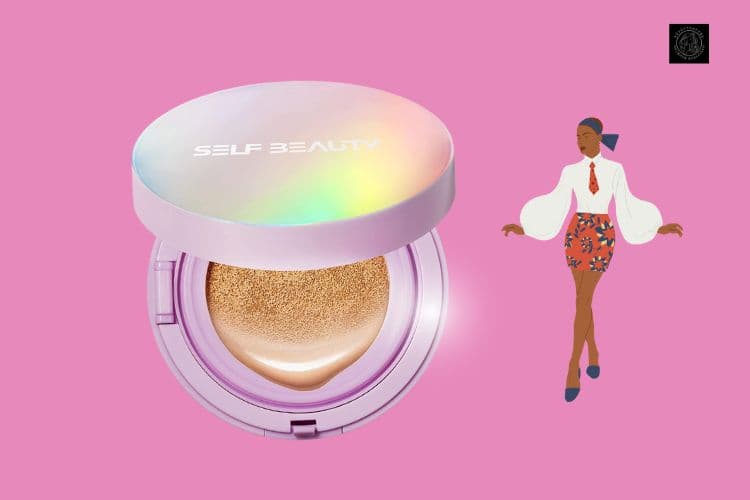 Highlights: This is a tailor-made foundation designed for all skin types. It has a triple-layer system to control the moisture balance. Hence, the skin does not dry up or feel oily. It feels natural, just like your own skin, the credit of which goes to the air-fit powder technology for imparting a thin and seamless coverage.
Details: Espoir Pro Tailor cushion foundation guarantees a vivid, natural, brightening cover for the whole day with protection from sun rays. Its hydro-radiant features make skin look supple and smooth. It comes with a water-droplet puff that reaches the hard-to-reach areas easily and gives detailed coverage.
Highlights: A product of YG Entertainment, this Korean foundation defends the skin from darkening by harmful ultraviolet rays on hot summer days. The entire credit goes to the ergonomic micro-setting fit cushion, beside the UV shield formula, which gives seamless full coverage with zero clumping.
Details: The formulation of the Korean makeup foundation has 10 ppm of aqualicia extracts, which moisturizes skin and cools it. The micro fit technology makes the foundation weightless that holds its place the moment it is applied, making it long-lasting. You get a natural, non-sticky brightening finish.
Highlights: When it is about the most loved cushion foundation of Korean celebrities: it is important to know why they love it so much. Miba Korean makeup Foundation is proven to last for 44 hours in a hot and humid atmosphere with the same intact, hydrated, glowing texture. So, for oily skin, it is no less than a jackpot.
Details: The cushion foundation has calcium ionic mineral water, Australian Blue Mountain cave water, pink plankton, SPF 50 +/PA++++ with 3-types of hyaluronic acid, Damascus rose water, and 3X more pearl extract. Together they generate nourished, ageless glowing skin with full coverage. It is twice in size, which helps you to get ready fast for a busy schedule.
WHAT IS A KOREAN CUSHION FOUNDATION?
You know what reputation the K-beauty products have in the cosmetic world! Korean Cushion Foundation is the secret that the K-beauty world (nickname of the Korean beauty world) owns, and the good news is, it is not a secret anymore.
Korean cushion foundation is a liquid-based foundation that comes in a compact case in the form of BB cream on a saturated sponge. It is so light and adheres so well to the skin that you won't have the feel of wearing it. It comes with a puff applicator to make use of the right amount.
WHY A KOREAN CUSHION FOUNDATION IS THE FIRST CHOICE?
The cushion foundation of Korea has an oil-free, feather-light formulation that does not budge even if your skin gets sweaty or oily. It efficiently covers all the flaws, at the same time allowing the skin to breathe. You get an all-day-fresh and protected look. Every pack contains high-ranking SPF protection.
Want it in your makeup kit! Then here are the best cushion Foundations of Korea for oily skin that you must know.
WHOM DOES THE KOREAN MAKEUP FOUNDATION TARGET?
Initially, the Korean foundation is of light shade that targets the fair Asian skin types. Those with darker skin may find it hard to find their shades. But, now, the popular K-beauty companies have focused on the fact and are expanding to shades that will complement the dusky tone.
HOW TO CHOOSE THE BEST KOREAN FOUNDATION
Three considerations are necessary for any makeup; skin type, shade, and SPF content. Korean foundations are no exception.
Skin type: – Like other foundations, Korean foundations depend on different skin types. Be sure about what you choose because the formulation must work on the skin type. For oily skin, focus on a matte foundation, and for dry skin, get a hydrating formula that offers a dewy complexion.
Shades: – Korean cushion foundation should be treated as other foundations, which means the makeup shade must be a perfect or a close match to your skin tone, and you must have a little knowledge about your original shade.
Look at your veins: the greenish color represents warm tone-peach or golden hue, the blue to purplish tone represents cool undertone-red, pink hue, and the one that matches skin color or is bluish-green represents neutral tone. Korean cushion foundation comes in pink beige, light beige, and natural beige.
SPF content: – Our skin faces many issues, but sun protection is the primary concern. Though Korean cushion foundation has a sun protection formula in the composition, try and get a foundation with the SPF of your choice and make skincare part and parcel of your makeup regime.
TIPS TO GET THE COVETED NATURAL LOOK WITH KOREAN CUSHION FOUNDATION
The K-beauty cushion foundation glides easily, but some tips help to get the perfect natural, glass look.
Always apply foundation in the proper light to get a natural result.
Ensure the application is even and has no over-layering on the skin.
Always dap the foundation lightly on the skin, and feel free to blend with fingers if required.
Proper blending stays long. So, if it takes extra few minutes in the application, do not compromise with the process.
FAQS – THE BEST KOREAN CUSHION FOUNDATION
How do I clean the cushion foundation puff?
To clean the puff of cushion foundation
Pour oil cleanser on it.
Rub it well when placed inside a sandwich bag.
Wash it with warm water.
Pat dry on a towel until it is clean.
FINAL WORD: THE BEST CUSHION FOUNDATION FOR OILY SKIN
The cushion foundation from the K-beauty world is one of the finest creations. Except for a handful, most suits oily skin and dry skin. These foundations have beauty-beneficial composition, which assures that they not only make youbeautiful; but enhance your beauty. These foundations are one of the most natural and comforting makeup ranges.
So, choose the one that fits your criterion and share the experience.