Let your curls live, even in summer! On the beach, in the sun or in the swimming pool, your curly hair is more often attacked when the beautiful days are in full swing. However, this is not a reason to hide them for fear of damaging them, or having a less disciplined hairstyle than usual, right?
It is quite possible to change your routine when summer arrives in order to continue to have magnificent hair. We will discuss how to take care of curly hair in summer. Here are 3 tips that will help you do just that!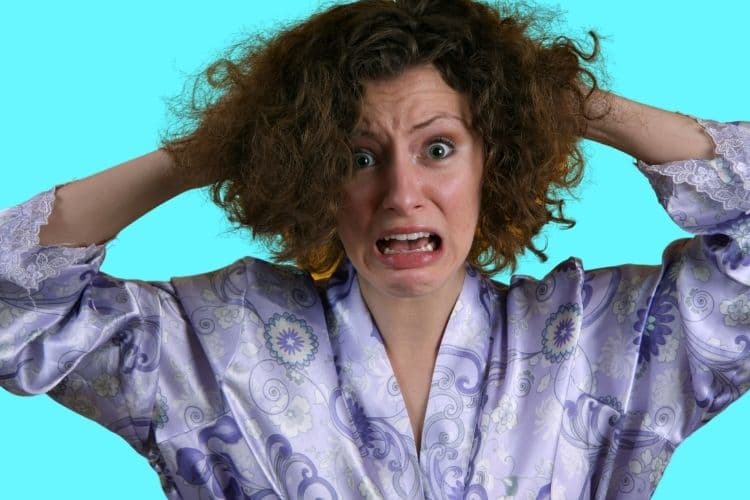 Do not forget to read color protecting shampoos in India.
Why does your hair get dry in the summer?
Three factors that come with summer can ruin your curly hair if you don't remember to protect your hair during your vacation, so if you don't want to have to cut it in September, be sure to read these tips!
The sun and UV rays dry out your curls
By dint of exposing yourself without protection, your hair will gradually become fragile, and when you return you will have dry hair like straw.
Surely you have already noticed that some hair colors, including yours, change in summer to become lighter. It is because of the destruction of the pigments contained in the hair fiber, and it is also this phenomenon of oxidation which will damage your hair.
When the core of the hair is damaged, then it will tend to no longer be strong enough, and therefore, it will be sensitive to external elements.
Limp, dry and brittle hair, not to mention damaged ends!
The sun is also an enemy of both chemical and natural coloring, never expose your colored hair without a protective oil.
Seawater or chlorinated pool water damages your hair
Even if the hydration of the hair is important, it is not by bathing every day in salty or chlorinated water that they will be able to be healthy.
You can still enjoy your vacation, but you must limit the damage caused by salt and chlorine as much as possible.
The salt will sensitize the hair and capture all the water it contains, the chlorine will also enter the fiber and deteriorate it a little more with each bath (not to mention the chemical and harmful side of chlorine!)
Heat dehydrates the hair fiber
This time, there is a double effect, rather indirect.
In summer, it is well known that it is recommended to drink more water than in winter because we sweat more due to the heat. However, our body needs water to eliminate toxins, so that our body functions properly because it is composed of 65% water.
So, if it's warmer, and you don't drink enough water, then you risk ending up parched, and your curls dehydrated.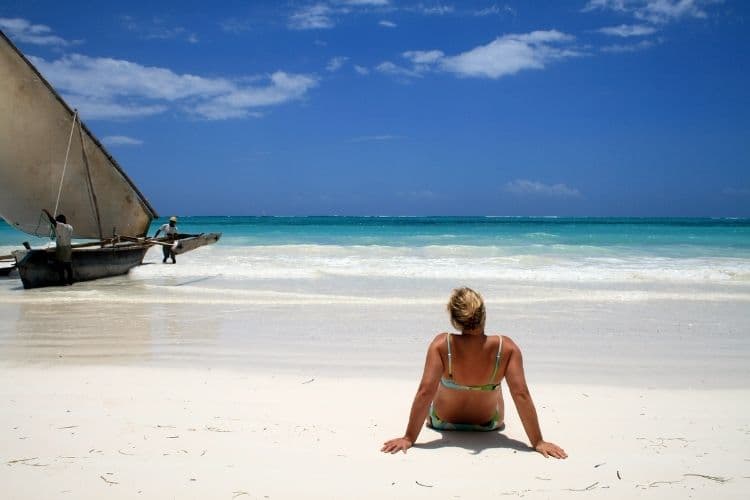 In addition, added to swimming, the heat makes you sweat more, your curly hair will also be dirty more quickly. You may tend to want to wash them more often, and therefore this will also increase the number of weekly aggressions, the vicious circle what
Washing your hair is not bad, especially if you have a problem scalp, but it is interesting to find a solution to keep the same rhythm of shampoo in summer as in winter, and there, we can help you!
How to effectively protect your curls in summer?
Now that you know what makes your hair more fragile in the summer, you can start to establish new habits to limit the damage, and avoid having to cut it at the start of the school year.
We advise you to apply all these tips for optimal protection, but if you already apply only one, you will see the difference. Here are the three tips to learn how to protect your curly hair in summer:
Tip 1: Use a protective hair oil during exposure
To protect your curly hair in summer, a simple technique to put in place is to use a protective oil!
You can choose a vegetable oil that has a natural UV filter to limit the impact of the sun when you are tanning, such as coconut or raspberry oil.
Just pour a small amount between your hands and then apply it to your hair, especially on the ends.
The goal is not to turn you into a fryer, but to put just enough to protect your lengths and ends. In addition to protecting the hair fiber from the effects of the sun, the hair sun oil will also nourish it deeply and make your curly, wavy or frizzy hair even shinier and stronger!
An even simpler method is to bring a nourishing mask that will provide optimal protection.
You can check most effective Hydrating Argan Oil Hair Mask and Deep Conditioner by Arvazallia on Amazon! It has been specially developed to protect the hair from the sun in summer, especially during long-term exposure.
Inside, there is a synergy of vegetable oils known to strengthen the hair and protect it simultaneously: sesame, nigella, mustard, buriti, castor and sunflower.
The composition of this product is 100% natural and smells so good that you will want to continue using it even in winter!
Tip 2: Make an oil bath before shampooing to boost your curly hair
Oils can therefore protect the hair during exposure, but also nourish it afterwards!
To do this, simply prepare an oil bath with the ones you prefer, and which correspond to your hair type. If you bathed, rinse your hair to remove residues such as salt or chlorine, then wring out your hair as much as possible, without using heat, and then apply your oil.
To make it even easier, rinse your hair directly on the beach or in the pool so that it can dry while you prepare your oil bath.
You can just as easily take an oil that you have on hand (olive, grape seed, sesame, etc.), or even develop a specific blend.
In any case, the oil bath will bring nutrition to your hair fiber.
If you've never really used oils on your hair and you don't know where to start, or you have fine hair that gets greasy quickly, you can also opt for a nourishing treatment.
In nourishing masks, oils are integrated directly with other moisturizing and protein ingredients, which together create a synergy of superpowers to enhance your curls.
We recommend Arvazallia Hydrating Argan Oil Hair Mask and Deep Conditioner!
It is composed of Ultra Curl Defining Cream with Argan Oil Curl Cream, two particularly effective ingredients for restoring soft hair after exposure to the sun.
Tip 3: Make a gentle co-wash to space out shampoos
A little less known than our two previous tips, the co-wash is a very gentle washing technique to space out shampoos, and avoid having to wash your hair too often in the summer.
The principle is simple, instead of using your usual washing shampoo after swimming or because the heat forces you to wash your hair more often, just use this technique.
To do this, you can:
prepare yourself a washing cream based on natural powders
choose a ready-to-use product
If you have damaged hair and want to regain beautiful curls or waves without having to wash your hair too often, then the Aveda Be Curly CoWash Shampoo is perfect!
It can be used after swimming to remove residues such as salt or chlorine from your hair, after a sports session or after a very hot day to gently cleanse your hair.
It will refresh them, allowing you to detangle them, and bring them shine.
For those who regularly have frizz and foamy hair, we have another cowash product to offer you: RENPURE Mint Cowash Cleansing Conditioner.
It allows you to rehydrate your lengths, and get beautiful curls without having to wash them with shampoo. It doesn't contain gluten, sulfate, paraben or harsh salt. The extra virgin coconut oil is suitable for the beauty of curly, frizzy, wavy or frizzy hair.
The advantage of this product is that it can also be used by detangling!
In addition to these three tips, you can also use a natural barrier by wearing a scarf or a hat to limit the impact of the sun, as well as a swimming cap to reduce contact with salt or chlorinated water when you bathe!
How to take care of frizzy hair in summer
Frizzy hair is not very smooth and it can easily get frizzy if you are hot. So, when you go out into the summer sun, you should make sure that your hair is shiny and healthy. To help prevent frizzy hair from getting frizzy during the summer months, try these techniques:
Brush your hair after showering. When you shampoo and condition your hair, the water will help to break up any knots that may be in your hair. It is also important to make sure that you are not using too much shampoo when washing. Too much shampoo can leave a residue on the hair which can cause it to become frizzy later on during the day.
Avoid heat styling techniques such as blow drying or curling of your hair for as long as possible before going outside into direct sunlight. This helps keep frizz at bay because blow dryers often produce high amounts of heat making it more likely for your curls and waves to get hot and frizzy.
When you are blow drying your hair, it is important to use the lowest heat setting possible and move the dryer away from your head as much as possible in order for it to be more gentle on the hair.
Also, avoid using round brushes when blow drying because they can cause breakage of curls.
You should always use a small amount of conditioner when washing your hair so that it doesn't get too weighed down or feel greasy after rinsing out the shampoo.
You can also use a leave-in conditioner if you have long locks because this will help to keep them moisturized throughout the day without weighing them down. It is also recommended that you do not wash your hair every day since washing everyday strips all of the natural oils out of your scalp which can prevent healthy growth and shine in future months.
Washing every two days is sufficient enough since even washing every single day may strip some natural oils out of your scalp causing damage which leads to frizziness.
Conclusion: How to take care of curly hair in summer
It's summer, and everyone wants to look good in the sun. If you are like me and have curly hair, then you know that it is not easy to tame your curls when the weather becomes hot. We have a lot of natural oils in our hair that make it resistant to heat styling but can also make it frizzy.
I think many people try to find an easy fix for this by using their straightener every day. While this can work for some people, others still need more help with finding the right products for their needs.
Most women will tell you that they use a shampoo or conditioner once or twice a week when they wash their hair, but what happens if you don't wash your hair regularly? Your hair will start becoming damaged as it starts breaking down from over-processing and drying out from lack of moisture. You should be washing your hair at least 2 times a week and using deep conditioning treatments 3 times per month (if possible).