It's no longer a secret, each type of hair has different needs, except that this is also the case at night! Who has never woken up with flattened curls?
To prevent this from happening again we are discussing how to protect your curly hair at night. Here are our tips so that you can make yourself a night routine adapted to your hair whether it is curly, wavy, curly or frizzy. In this article you will find out best way to protect your curly hair at night.
Protecting curly hair in summer is also important, you can read here how to do that.
Why create a night routine for your curly hair?
The key to a good night routine is to find tips that allow you to sleep peacefully, while maintaining your curls and waves the next morning!
It shouldn't take you too long in the morning and get discouraged (it's easier with the straightener).
The goal is to adopt new habits, simple and effective, to fight against frizz, loss of volume, and prevent your curls from being all flattened at the end of the day.
Impossible? But no, we will help you get there!
In addition to succeeding in keeping beautiful curls drawn over several days, you will save time in the morning since you will hardly need to refresh your curls before leaving your house, isn't life beautiful?
At first, you may need to keep fiddling around a little while you get used to your new night routine, but as you go it will get easier and easier!
Three tips on how to protect your curly hair at night:
Here are our three tips to ensure that your evening routine can give you good results the next morning.
Even if you move a lot in the night, you will be able to see the difference right away when you apply them carefully!
Tip 1: Use aloe vera gel to protect your curls at night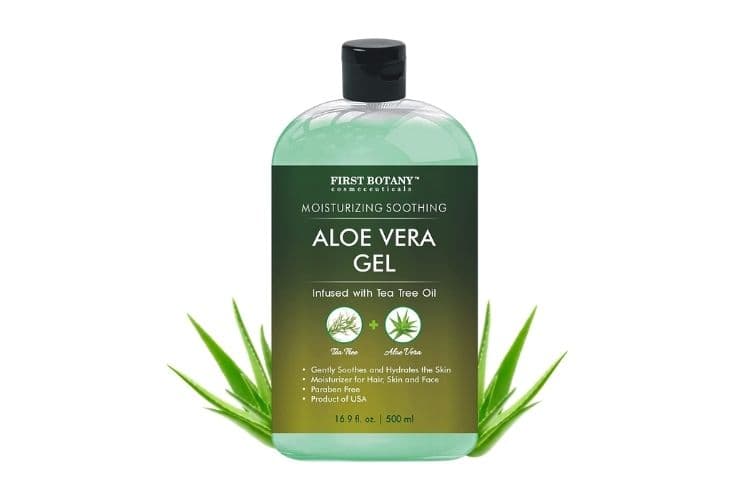 Aloe vera gel is a natural active ingredient that has a multitude of benefits for the skin and hair.
It can be used, for example, as a light gel that will fix your curls after the shower while providing them with hydration.
At night, it will help you limit the impact of your hair rubbing against the pillowcase, which causes frizz and static electricity.
These two phenomena occur when your hair seeks to capture water because it lacks hydration.
Applying pure aloe vera gel before going to bed allows you to create a protective, but non-greasy layer on your curls.
You don't need to use a lot!
Above all, it must be distributed over the lengths and ends, which will limit the dehydration of your curls linked to friction and gesticulations.
Don't worry if your hair gets boardy or stiff, it's normal. When you wake up, either you can re-wet them with a spray of water, or you can simply scrunch them with a drop of oil.
Here we are recommending three aloe vera gel for hair. The first one is Organic Aloe Vera Gel with Pure Aloe from Seven Minerals, Tea tree oil infused aloe vera gel from Botany and Honey skin organic aloe vera gel for hair.
You can use them on your hair and on your scalp (especially if it is irritated or sensitive), but also on your skin if it is dry, or you have a sunburn.
Tip 2: Tie your hair up with a satin scrunchie
When you are lying down, whatever your position, your hair is generally crushed on the cushion or on the seat.
This is what forces them to have a flattened shape the next day and flattened curls.
It is therefore more difficult to style your hair when your curls are relaxed and sometimes even refreshing them becomes a real challenge.
Trying to reform your curls in the morning and end up having frizzy, oily and heavy hair and having to tie them up is annoying, isn't it?
A simple solution that you can incorporate into your nighttime routine is to tie your hair up in a high ponytail.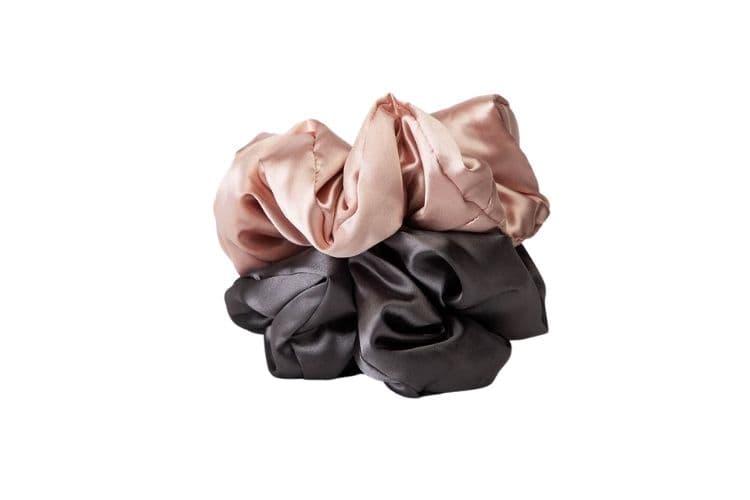 To simplify, this hairstyle looks like a pineapple! To achieve it, tilt your head forward and gently grab each of your locks without pulling them. Your roots must not be strained.
To keep everything in place, secure your pineapple with a rubber band.
Again, you should not use just any because it may create a demarcation that will be difficult to eliminate. Elastics made of plastic or with a metal piece are bad for the hair and will tear out your curls.
Opt instead for a satin scrunchie that your curls won't catch on.
Depending on the mass of your hair as well as its length, you can swap the pineapple hairstyle for a loose bun. Try not to block your tips at the level of the scrunchie to avoid damaging them.
What if my hair is too short to tie it up?
So opt for a scarf, or a silk or satin bonnet.
Tip 3: Sleep on a satin pillowcase, to effectively protect your curls
Friction is often the cause of curl dehydration and therefore frizz.
They are also the ones who cause the premature appearance of split ends and which cause many knots in your hair. This phenomenon is amplified if you move a lot at night!
With a pineapple hairstyle or a bun, the friction with your pillowcase will always be present even if it is reduced. It is for this reason that changing your pillowcase is an effective, inexpensive solution (if you opt for satin), and which requires nothing more than to sleep as usual, easy, isn't it?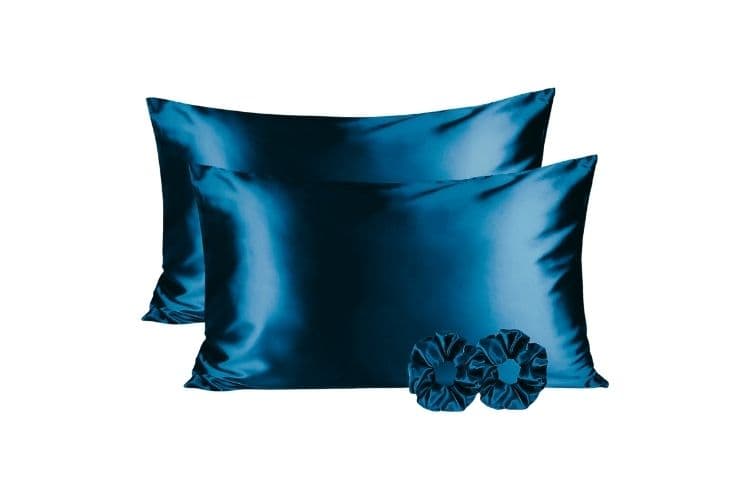 A satin pillowcase will help your hair stay hydrated while being less assaulted by friction. Its smooth, soft and delicate texture will limit the appearance of split ends and it will also be good for your skin!
In the long term, you will notice several benefits:
less frizz, less tangles and less static
no more need to untangle your hair and therefore waste time in the morning
With these three tips, a whole new night curly routine is at your fingertips!
It will help you in several aspects, whether it is to keep curls plump longer, but also to prevent them from being damaged quickly.
Final words: How to take care of your curly hair at night
To take care of your curly hair at night, it is important to use a satin pillowcase or sleep on a satin scarf. This will help to protect your hair from breakage and keep it looking healthy. You should also avoid using any harsh hair products before bed, as this can damage your hair. Instead, opt for a gentle, sulfate-free shampoo and conditioner if you are washing hair at night (working women). Finally, make sure to detangle your hair before going to bed to avoid any knots or tangles.