It has never been easy to switch things up; look at the transformation of natural black hair into colorful curls!
Some of my readers asked me to write about best color protect shampoo in India, so here it is!
Dyes and hair colors (permanent or temporary) are some of the so many ways to put splashes of colors on your tresses. But does the dye job end once you leave the salon?
Hair dying comes with its unique struggles– maintenance. After getting those beautiful shades, no one wants their dream hues to fade away soon or look dull.
That is where lies the significance of color protect shampoo. The best hair color protecting shampoo is the key to keeping the hues fresh and vibrant: no matter if it is blonde, brunette, black, or a bold shade.
If you are hunting for best color protect shampoo available in India, discover the suitable one here!
8 Best hair color protect shampoo
Rank
Picture
Name
Rating
Shops
#1

L'Oreal Paris Color Protect Shampoo

Shields hair from external aggressors

Price

#2

Biotique Bio Soya Protein Color Protect Shampoo

Promotes healthy shiny hair

Price

#3

Schwarzkopf Professional Bonacure Color Freeze Shampoo

Cleanses hair preserving color

Price

#4

Matrix Biolage Colorlast Shampoo

Maintains vibrant color and shine

Price

#5

Raaga Professional Pro Botanix Colour Protect Shampoo

Goodness of Sunflower preserves radiant color

Price

#6

Revlon Outrageous Color Protection Shampoo

Restore moisture and protects hair color

Price

#7

Wella Professionals Invigo Color Brilliance Shampoo

Color protection with care

Price

#8

WOW Skin Science Perfect Color Protection Shampoo

Price
Why I recommend:- Even after 28 washes, 80% of the color stays on your hair with the same radiance it had in the beginning. That is what L'Oreal Paris color protection shampoo promises; that is why it is the best shampoo for color protection. The hair feels soft and lustrous.
Details:- The formulation of the color-protecting shampoo consists of a UV filter-light reflecting system and active ingredients with filters. While the light reflective system maintains the intensity of the color, the active ingredients with filters moisturize the tresses and transform them into soft and silky.
Add-on:- But, that's not all; the nourishing, protective formula shields hair from external damage and aggression while conditions and detangles the hair from tip to root with the hues accentuated and duly sealed.
If you are looking for hair spa at home read this article.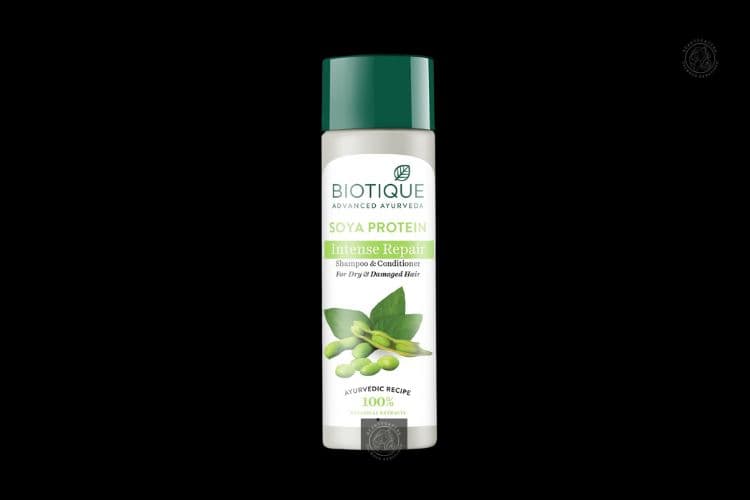 Why I recommend:- Hair color generally disturbs the pH of hair. With the luxurious formula of Biotique color-safe shampoo, you can restore the pH and at the same time lock the color pigments into the hair transforming it into healthy, shiny colorful curls.
Details:– Enriched in soya protein, extracts of almonds, and nourishing formula of pure watercress: the shampoo cleanses, strengthen, and improve the quality of the hair follicles. While soya protein carries out the job of nourishment and restoration, almond improves and protect the scalp and fight scalp problems. Watercress adds health and shine.
Add-on: – Do you know; the nourishing shampoo; also protects perms and against environmental damage. So, if you have thick, vibrant curls, it stays soft, smooth, and bouncy every time.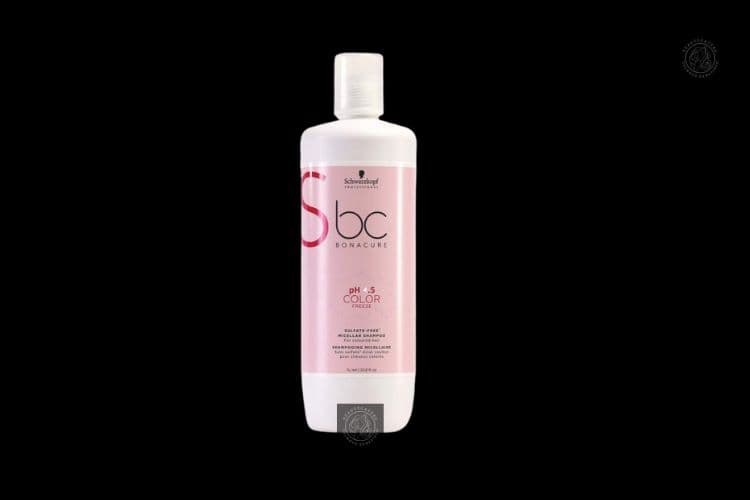 Why I recommend:- The optimal pH of a colored-treated hair is 4.5, which changes with time resulting in fast fading of the color. This Sulphate-free micellar shampoo provides the ultimate solution. It brings the pH back to its 4.5 value and seals the pigments in the hair fiber, resulting in long-lasting radiant tresses.
Details:– The shampoo uses its cell perfector technology which seals the hair matrix and locks the coloring particles deep into the hair while adjusting the pH. This protective formula retains 90% of the hair color.
Add-on:- The formulation of one of the best color protection shampoos has keratin. It fills the in-between gap of the hair structure and imparts beauty. This beauty is also enhanced by infused apricot oil that removes dullness and dryness and adds extra shine.
Why I recommend:- Give your delicate hair the care of nature- Biolage colorlast shampoo works on this principle. And trust me, you get a professional salon-like vibrant hairwithout any strand being stripped of its color for up to 9 weeks.
Details:- Vibrant orchid flowers are the key ingredient that makes this gentle shampoo effective and one of the best for color-treated hair. Orchid is known to have an anti-fading property, and this property protects the hues of your tresses. Being; a color protect shampoo, it is quite nourishing. Sweeping away the impurities, it maintains and repairs the health of your hair.
Add-on:- Well, this shampoo, like its contemporaries with its nourishing formula, protects from aggression and harmful environmental damage.
Why I recommend:– For a healthy heart, you always pick the bottle of sunflower oil; why not do the same for your hued curls, because sunflower oil is proven to be a natural protector of hair color. And what can be better than a hair color protecting shampoo with sunflower oil in it!
Details:– Raaga hair color protector shampoo has polyphenol; and vitamin E enriched sunflower oil with wheat protein, vitamin D, and Octyl Methoxycinnamate. This combination makes the shampoo a nourishing agent and a UV protector filled with antioxidants that add health, strength, and a soothing calmness to your hair.
Add-on:- The color protector sunflower oil also fights frizz and enhances the sheen of the colored hair. It forms a photo protective shield over the hair shafts. This shield prevents the hair from frizzing and silken the strands with a lustrous shine.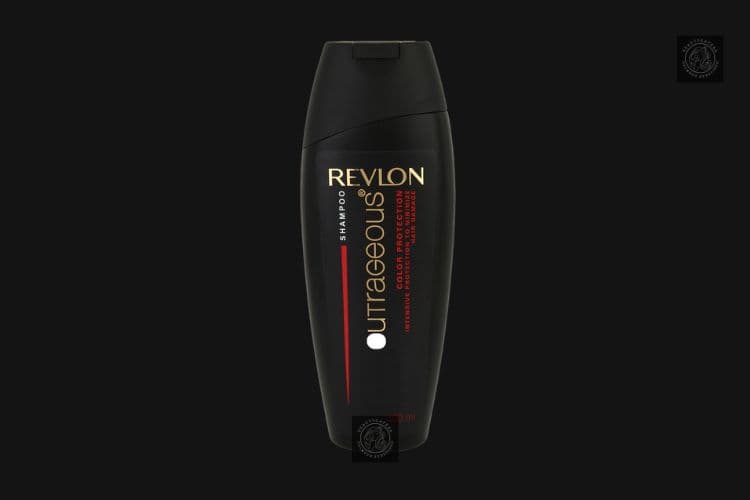 Why I recommend:- As the Revlon hair color does magic on your natural hair, the color protector shampoo works like magic on your colored curls. Its super-active intensive care formula makes your colored curls soft, bouncy, and healthier than before from the first wash.
Details:- What makes this shampoo one of the best for hair color protection is its formulation with ceramides, MPG molecules, and silicones that work together to minimize the damage to the hair; and prevent fading of the color. The shampoo also has d-panthenol, which strengthens and thickens the hair. So, your pigmented hair turns soft, supple, and radiant in no time.
Add-on:- The shampoo also contains silk amino acids, and the amino acid is the prime agent of conditioned, glossy, and manageable hair.
Why I recommend:– Have your colored tresses turned coarse with time? You need a specialized formula that retains the color vibrancy and brings back the softness and luster. Well, Wella Invigo Color brilliance shampoo serves everything you need to add life to your course hair.
Details:– The color-protecting shampoo works as a treatment to resurface and restructure your hair. It has a powerful combination of copper, histidine, vitamin E, and lime caviar that maintain color vibrancy controls oxidation post-coloration and resurfaces hair structure. What you get is lively, lustrous vibrant hair.
Add-on:- The Sulphate-free shampoo has a low pH formula that closes the hair cuticle after coloration so that the color stays fade-proof for a long. And have trust; after using the shampoo, the color stays radiant and protected for up to 7 weeks.
Why I recommend:- Till now, you have learned about the individual goodness of sunflower oil, argan oil, and almond oil in the shampoos for protecting hair color. But, WOW Skin Science's color protection shampoo has the goodness of the three oil combined, which means your hair gets filled with nourishment.
Details:– The shampoo has biolipids derived from sunflower seeds that enter deep into the hair shafts and lock the color within. The argan oil prevents the fading of the color and reduces frizz and split ends, while almond oil seals moisture and controls breakage, making the hair vibrant, smooth, soft, and healthy.
Add-on:- If your hair cuticles have turned rough, the sunflower-derived biolipids moisturize and smoothen those cuticles into nourished and supple ones.
Also read, how to properly clean your hair brush.
5 EASY STEPS TO PROTECT COLORED HAIR
Though color-protecting shampoo is the easiest solution, you must follow the basic post-coloring regime to continue living with lovely-hued tresses. So, it's time to dive deep into and discover the ways which make the color last! Check them out.
i) Use a Sulphate-Free Shampoo
The first change you must conduct is to replace your regular shampoo with a Sulphate-free shampoo/color-protecting shampoo. Why? Sulfate-free shampoos are gentler than regular shampoos that have Sulphate. They clean away the dirt, help retain the color, and ensure that the natural oil is not stripped.
ii) Do Not Wash Your Hair Everyday
Having the correct shampoo never means your hair is invincible. Even the best color protector shampoo has its limits. How much you want to, you cannot go on with the old ways of using shampoo daily; once you did. The less wash your colored curls get, the better it is. However, never be extreme with it because you must keep your hair clean and healthy; at the same time.
iii) Experiment with Dry Shampoo
Hair care for colored hair is a bit tricky. While you don't want to wash away the color with each shower, you won't step out with dirty, unclean hair? Then, why not use a dry shampoo. It is a superb option to support your less-wash regime. The shampoo cleanses the dirt and sweat away from your scalp without water, giving the hair a fresh look and feel without going through the routine of wash-condition-dry- set. However, extensive use of dry shampoo is also harmful.
iv) Part with the hot water showers
Though you love the shower, it is a bitter truth that hot water is harmful to all hair, whether it is normal hair, color-treated, or chemical-treated. It opens up the hair cuticles. So, always prefer cold water as it tightly seals off the cuticles, ensuring the color does not escape.
v) Apply Hair Mask
Hair coloring is a chemical process that drains considerable nourishment from the hair, which you need to replenish. So, besides purchasing a Sulphate-free color protecting shampoo, also invest in a hair mask. Apply it once a week. A good hair mask casts a long-lasting effect.
WHAT TO LOOK FOR IN A SHAMPOO TO PROTECT HAIR COLOR?
Sulfate-free formulas: Sulfates are those agents that give the shampoo its satisfying lather. Though some hair is sulfate-tolerant, it can weaken hair follicles. Hence, using them on color-treated or chemical-treated hair affects their health. So, refrain from using shampoo with sulfates to preserve the color and health of your hair.
Revival ingredients: The next thing in a color protection shampoo is natural ingredients like citric acid, which revive and strengthen the strands already weakened by the hair-bleaching/lightening process.
Protector: An ideal color-safe shampoo should have color-protecting or color depositing ingredients. For example, the pigment-depositing formulas incorporate the pigments deep into the strands, UV protectors to prevent the color from fading in the sun, and moisturizing and repairing ingredients that provide optimal nourishment.
FAQS ABOUT THE BEST COLOR SAFE SHAMPOO IN INDIA
Which is the best shampoo to protect colored hair?
L'Oreal Paris Color Protect Shampoo is the best shampoo to protect color-treated hair.
How often should you wash colored hair?
To retain the color of your hair for a long, wash it as less as possible. Wash it once every 2-3 days. This help in the retention of the color and natural oils in your hair.
How good is coconut oil for colored hair?
Coconut oil is a good moisturizer. Application of it on color-treated hair moisturize hair, repair damage, and stimulate growth. Apply it an hour before washing your hair or leave it overnight, and wash it with color-protect shampoo; in the morning.
How can you keep color-treated hair shiny?
These steps help retain the shine and luster of color-treated hair.
• Use only a Sulphate-free color protection shampoo paired with a moisturizing Sulphate-free conditioner once in 2-3 days.
• Use a hair mask once a week.
Does color protecting shampoo work?
Color protection shampoos are great for all hair types, no matter; whether they are colored or natural. They are rich in moisturizer and protein that replenishes and prevent damage to the treated tresses. These shampoos are much healthier than any typical shampoos.
Should I use color-protecting shampoo or conditioner?
Whenever you use a color-protect shampoo, use a color-protecting conditioner. It makes your color look more even and shiny.
Are sulfate-free shampoos color safe?
The truth is that Sulfate-free shampoos never guarantee a long-lasting color. They only assure the cleaning process is mild enough to slow the fading rate.
Is loreal color protect shampoo sulphate free?
Yes, L'oreal color protect shampoo is sulphate free.
FINAL WORDS: BEST COLOR PROTECT SHAMPOO IN INDIA
Coloring hair is a trend, but using a color-protect shampoo is a need. After all, will you want your investment of time and money behind getting the tresses hued to go in vain? Besides, this chemical process adversely affects hair, which these color protect shampoo with its conditioner tackles with ease.
So, if you have colored your curls, replace your old shampoo with the most suitable hair color-protect shampoos.