Have you ever wondered how to properly clean your hair brushes? On a day-to-day basis, we have to get used to performing good maintenance on our everyday objects. For this reason, hair combs cannot be an exception.
You'd be surprised how much hair your brush can store after using it daily, so it's vitally important to constantly sanitize your combs to keep your hair healthy and enviable.
In this article from Beauty Caters, we bring you a step-by-step guide on how to properly clean your hair brushes and disinfect hair combs. You can also go through best wooden hair brushes that you can buy for you.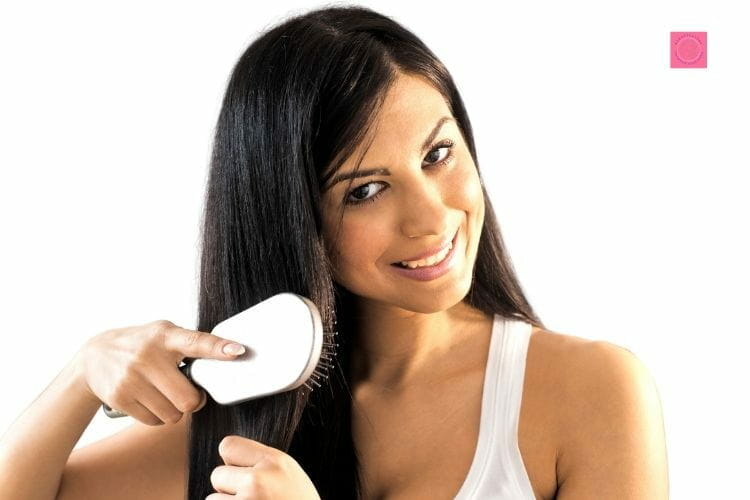 CLEANING THE HAIRBRUSH: PREPARATION
Before properly cleaning, you must first remove the hair from the brush. If you can't get them off with your fingers, you can try the following:
Comb over the brush with a small comb until the hairs get caught in it.
Use tweezers to pluck the hairs off the hairbrush until you can remove them with your fingers.
If all else fails, you can use small scissors (such as nail scissors) to cut through knotted hair in the brush. After that, you better get them out.
HOW TO CLEAN AND DISINFECT HAIR BRUSHES?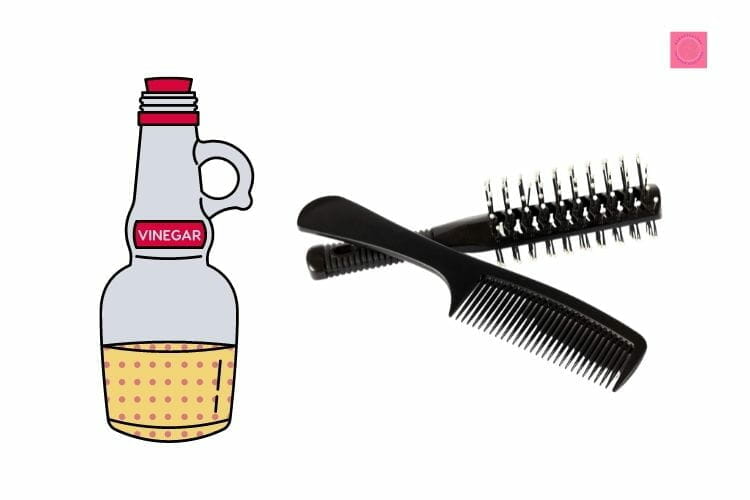 Step 1. First of all, it is important to remove the hair from the brush or comb, to do this, you can support yourself with a long and thin object, such as pens, makeup brushes or even the tail of a comb.
Step 2. Once you're done with all traces of hair, you'll need to wash it. To do this, and in order to achieve a better cleaning, we recommend doing it with warm water and adding a little soap or shampoo to make it foam.
Step 3. You should soak it in the water for about 3 or 4 minutes and then rinse it. If necessary, you can lightly rub it with a clean toothbrush between the bristles to remove more traces of dirt.
Step 4. Dry it. To dry your comb you can use a clean and dry cloth, shaking it over the sink to remove any water residue on it.
Don't miss best hair spas at home in India.
WHAT ABOUT THE WOODEN COMBS?
It is important that, depending on the material from which it is made, you take great importance to its drying. This is because, specifically in the case of wooden brushes, leaving a little water can cause them to rot over time and it is important to prevent this.
HOW TO CLEAN WOODEN HAIR BRUSHES?
In addition to the previous steps, to achieve a correct cleaning in a wooden comb, it will be necessary that you follow the following guidelines:
Use as little water as possible. Since we do not want our brush to rot or swell, it is important to use the least amount of soap and water when cleaning it. Otherwise, over time, it will stop working and may even damage your hair.
Do a quick wash and dry. Once you've removed all of your hair, stick with a very little water to remove any residue and oils that may be trapped in it. Being made of wood, the less time you spend cleaning it, the better the result you will have.
Do not forget that along with cleaning it is important to disinfect it regularly to eliminate any bacteria or residue that may be on them.
HOW TO DISINFECT HAIR COMBS?
Although it sounds strange, you can use ammonia to disinfect hair brushes and it is one of the most used ways to do it. Ah, we have an article on best hair colors that doesn't fade easily.
DISINFECT WITH AMMONIA
You will need to make a solution made with 1/4 cup of ammonia and 1 cup of clean water. This is totally safe for your brush; however, we recommend wearing gloves.
Once your brush gets soaked, rinse it off with lukewarm water and let it dry properly.
DISINFECT WITH WATER AND VINEGAR
In this case, you should mix 1/2 cup of white vinegar with 1/2 cup of warm water and leave your comb for no more than 30 minutes to avoid any damage to the bristles or handles.
What did you think of these tips? Do you regularly clean your combs? We have mentioned vinegar as disinfectant for combs, because it works very well for many such household purpose including cleaning.
We hope that our advice on 'how to properly clean your hair brushes' will help you and that you can put it into practice. Also, do not forget to leave us your comment and share your opinion with us.