"That silky, shiny, fabulous flips of curls" everyone desires it, and so do you. But, only shampoo and conditioner can help? Of course, they are essential, but not the only thing. You need a spa treatment that is generally expensive if you visit a salon but very affordable if you have it at home with a hair spa cream/ hair mask. And if your tresses are dry and damaged, you need a hair spa.
I have brought the list of the best hair spa products in India that is mostly organic or natural. Do check all before finalizing the one.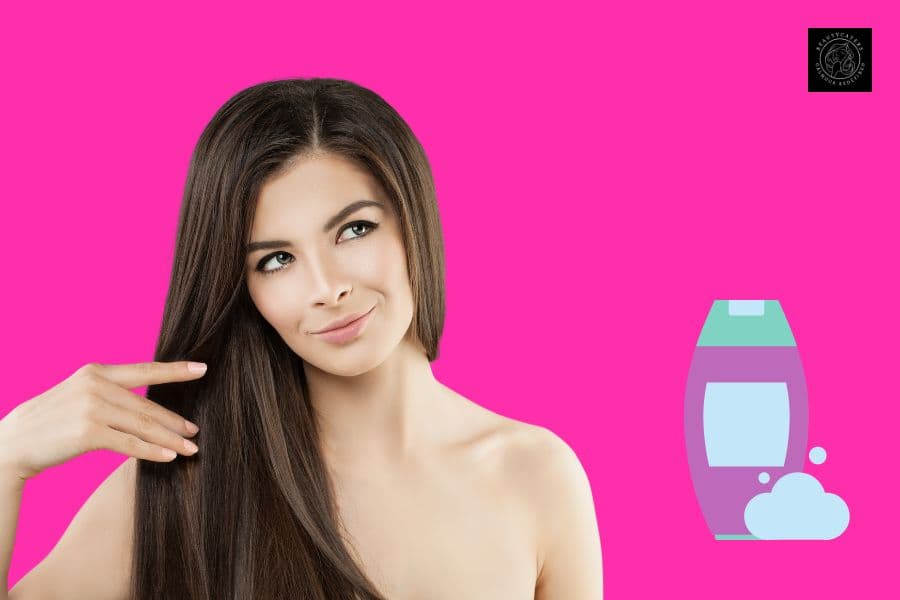 Why do you need hair spa?
In this hectic and busy schedule, you hardly have quality time for yourself; and for your hair lesser than that. As a result, hair care has become almost a difficult task. Now, here comes hair spa products as a messiah.
Investing a few minutes, you can have the desirable beautiful lustrous curls without any toil with all the split-ends, dullness, and breakage healed. If you need a good wooden hair brush check it here.
Best hair spa products in India
Here is the list of 14 best hair spa products in India: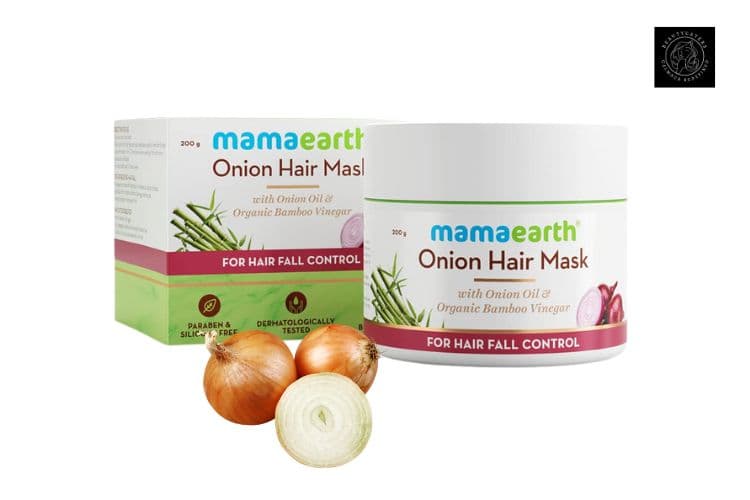 Highlights: – The goodness of onion on hair we all know- from oil to spa cream, onion has become a revolutionary ingredient in treating hair problems. So, after the success of onion oil and shampoo, Mamaearth now came up with an onion hair spa cream that makes sure the dry and damaged hair transforms into thick and tough tresses.
Details: – Being formulated with onion oil, coconut oil, and organic bamboo oil: the all-in-one mask provides every required benefit to hair- from improving blood circulation, hair growth, reducing breakage and hair fall, nourishing, protecting, replenishing, cooling scalp, restoring lost nutrients to making it soft, shiny and strong.
Dermatologically tested.
Suit to sensitive scalp.
Fights dandruff.
Chemical-free.
Price is high, but product quality justifies the price.
If you love to color your hair often then you should go for hair colors that doesn't fade!
Highlights: – There are many products so unsuitable that hair gets damaged in return; for this type of hair, Mamaearth has created the argan oil hair mask, which promises to revive and repair successfully all those damaged hair making it one of the best hair spa for frizzy hair.
Details: – The hair spa cream is a blend of avocado oil, argan oil, and biologically active milk protein (Follicusan milk protein) that does the miracle on hair. It lends moisture and resilience, restores collagen, reduces breakage and split-ends, and forms a shield over hair and scalp. Upon the scalp, it builds the dermal papilla cells, the factor behind strong and thick hair.
Created for dry and damaged hair.
Tested hypoallergenic by dermatologists.
Chemical-free.
Suitable on sensitive scalp.
High price.
Not for color-treated hair.
Ad not too silky texture.
Learn about benefits of garlic for hair.
Highlights: – As a balanced diet is necessary for our health, a complete hair treatment adds to the overall health of hair. What if you get the nutrients from your kitchen and garden? Indus Valley hair spa cream is enriched with the goodness of 12 exotic and most loved herb extracts found in the kitchen or garden that has been showering benefits to health for ages.
Details: – The hair spa cream for damaged hair is a solution to dryness, hair thinning, scalp damage, hair fall, and split ends caused by the environment or excessive chemicals. Its composition works as a scalp revitalizer that stimulates blood flow, uplifts scalp health, and initiates hair growth. Your hair becomes livelier. The spa cream can be a replacement for hair conditioners.
Restores and revives hair health. 
Detox scalp cells. 
Cruelty-free vegan ingredients.
Easy-on-the pockets.
Has an unusual fragrance.
Come in a travel-unfriendly glass jar.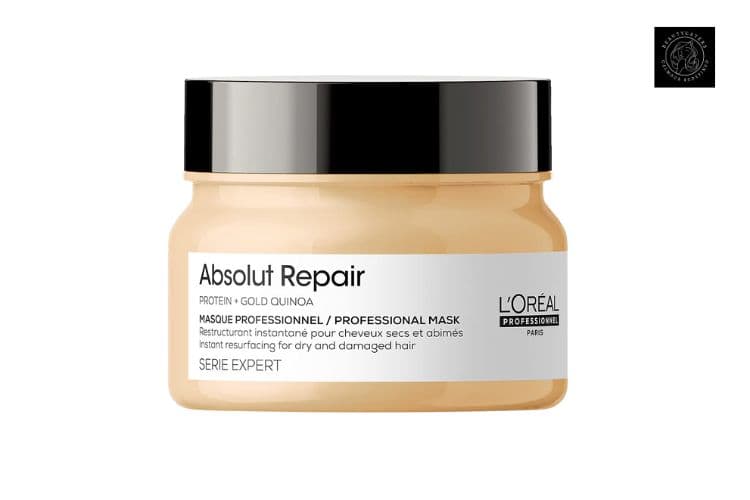 Highlights: – Spa cream offers resistance to hair damage, but how about something that gives 13 times more resistance? L'Oreal Professional absolute repair spa cream offers the said resistance. Now, think about the transformation hair will have on its routine follow.
Details: – Designed for perfect salon-like hair: the professional formula has gold quinoa and wheat germ protein. They repair damaged tresses and add moisture, nourishment, and strength to the shafts, leaving them soft, smooth, and manageable, no matter how thick and long it is.
For thick, dry, and damaged hair.
Repair and resurface structure.
Require very less amount to apply.
Check benefits of castor oil for hair.
Highlights: – Stress is the prime reason behind health issues and hair issues, and to combat relaxation is the only way which a hair oil or a spa cream provides the most to hair. Wella's nourishing hair mask is a stress reliever which also restores the optimum vitamins and nutrients in the hair shafts.
Details: – Formulated with oleic acid, panthenol, and goji berry: it makes the dry and damaged hair super soft. The goji berry extract replenishes the moisture and nourishes the dry tresses giving them a flowing feel. Vitamin E protects from damage, and oleic acid with panthenol restores optimum moisture- Within a few weeks, you will spot the difference.
Chypre fruity, musky fragrance.
Manage the tresses well.
Require little.
Take 5-10 minutes to work.
Highlights: – Revive the weak, limp hair strands through the hands of red onion, black seed, and wheat germ protein. Where did you get it? It is in the onion hair mask by WOW- that also relieves scalp infection, static, and dandruff. It is another best onion hair mask after Mamaearth.
Details: – How does the cream transform the weak, lifeless mane into the thick, strong curls? Rich in flavonoids, sulfur, and vitamins: red onion seed oil unclog the blocked pores. Black seed oil using its antioxidant and anti-inflammatory properties: reduces dryness and hair loss, and the anti-static conditioner wheat germ protein: hydrate, shield, and repair the damage.
It has been chosen by users as one of the best natural hair spa products for men and women.
Blend of natural ingredients.
Chemicals and gluten-free
Suit all hair types.
Highlights: – Collagen is essential for strong, thick, and elastic hair. But, in the case of dry and damaged hair, the collagen level decreases considerably. A hair spa is the easiest solution, and the one by Biotique solves these issues. It boosts collagen supplementation.
Details:- The hair spa cream has a formula that conditions hair deeply, smooth away frizz, restore moisture, and strengthen hair follicle for a healthy version. It has 100% botanical extract with tea tree oil, known for unclogging pores, nourishing roots, and curing dandruff.
Cruelty and chemical-free.
Vegan.
Silky hair without split ends.
Inexpensive.
Quantity needs increment.
Highlights: – The exposure to harsh weather and pollution leaves hair dry, damaged, and unmanageable. But, you cannot stay away from it; always. Instead, you need a preventive measure that a hair spa cream or a hair mask offers more conveniently. This protein hair mask is a protective and curative measure.
Details:- Himalaya protein hair cream has chickpea and amla as the main ingredients. The protein of Chickpea nourishes and strengthens hair and repair split ends.
The anti-inflammatory properties of amla reduce dandruff and promote hair growth. Its unique formulation is meant for daily use. These make it not only one of the best hair spas for dry, frizzy hair but also a hair oil replacement.
Battle dryness, frizz, and breakage.
Locks moisture.
Value for money.
Packaging needs improvement.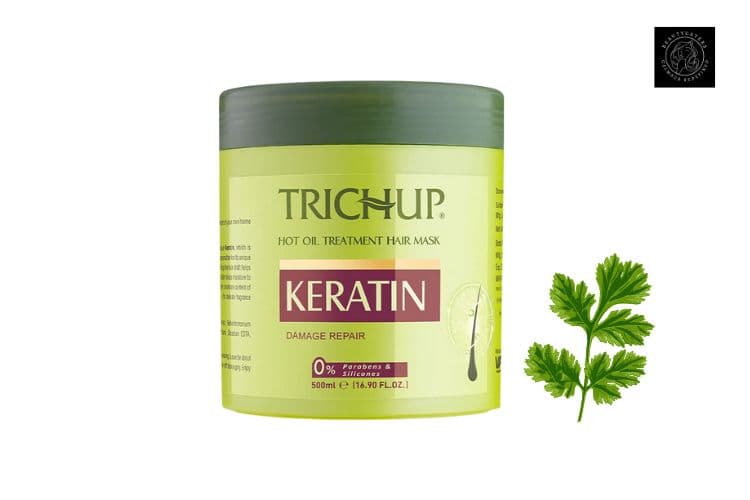 Highlights: – While buying a hair mask, what concerns the most is; if it will have any reactions, a concern very obvious. But, this hair spa cream put a full stop to the doubts because its natural-based composition claims to have no side effects on any hair. However, users appreciated its performance more on dry and frizzy hair.
Details: – The spa for hair growth has a moisture balance system which improves hair's health and appearance. It repairs and prevents cuticle damage, retains moisture, and improves quality. Its high cysteine content strengthens hair and enhances volume. But, the factor that makes the hair spa cream stand out is its miracle on color-treated hair.
Exotic delicate fragrance.
Chemical and cruelty-free.
All hair types.
Value for money.
Reduce but not repair split-ends.
Highlights: – The ultimate job of the best spa cream for hair is hair rejuvenation and revitalization. The one by Nutriglow carries out the job wholeheartedly, which is why it is a tough competitor to the renowned others on the list. The entire credit goes to its formulation.
Details:– The spa cream has a unique blend of hair thickening formula-almond extract, aloe vera extract, and peppermint oil that detoxify the scalp and repair the internal structure. The mask cures dandruff, inflammation, and split ends, reduces hair fall and breakage, and relieves itchiness. Hence, the dry, damaged hair becomes soft, shiny, and smooth.
Enhance volume and natural shine.
Frizz-reduction.
Alcohol, paraben, SLS-free.
Silky perfection.
Highlights: – Long-time damage and dryness are hard to repair, and we hunt for a repair formula; desperately. Schwarzkopf hair spa cream is an end to the hunt because its BC Peptide Repair Rescue reverses 3-years of damage. Impressive! It has to be on the list of the best hair spa for damaged hair.
Details:– The spa cream for damaged hair repair and reconstruct the structure of hair, both internal and external. Its Cell Perfector technology replenishes damaged cells from the cuticle and fills in the gap in the hair surface. The balanced concentration of ingredients aims at the weak parts of the outer and inner structure.
Great on chemically-damaged hair
Add support and elasticity.
Balance moisture.
Overpriced.
Unconvincing packaging.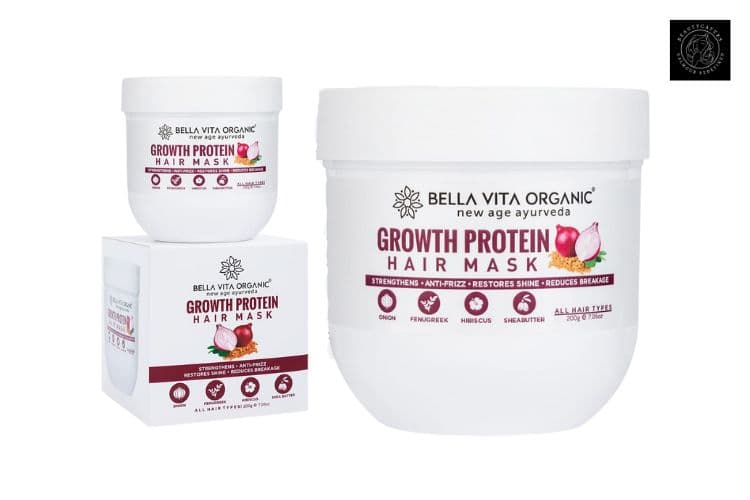 Highlights: – You have already read about the onion mask hair and argan hair mask. Then what makes this hair mask different from the others? Its growth protein complex, plant keratin benefits hair by facilitating growth, turning the frizz into soft, smooth, and manageable curls.
Details:– This organic hair spa for hair growth deeply conditions your dry, damaged and frizzy hair, improving its health. The organic protein complex imbibed with onion, coffee, and argan oil is a super food for dry and damaged hair. It seals moisture, restores lost nutrients, shines, enhances elasticity repair. As a result, you get healthy hair with growth.
Make frizz manageable.
Suit all types of hair, including color-treated.
Sweet coffee-like fragrance.
Paraben and sulfate-free.
Value for money.
Work slowly.
Come in a jar.
Highlights: – Intense nourishment is what dry, damaged, frizzy tresses need. After all, it is the ultimate formula for restoring shine, softness, and health. This deep nourishing hair spa gives that intense nourishment instantly with a little.
Details:– The goodness of water lily and purified water used in the composition of the spa cream infuse in the hair follicles nutrients and locks in moisture. It detoxifies the scalp cells so that the nutrients enter deep and get distributed along with blood evenly to the hair follicles making hair soft yet strong.
Approved by professional hair stylists.
Soft and manageable hair.
Sustainable packaging.
Economical in consumption.
Highlights: – Ayurveda is the concept of healthy living that is 5000+ years old. In a hectic and stressful life, it is a need. That is why wellness brands are adopting Ayurveda. Sesa has combined Ayurveda with modern science and curated the stress-relieving hair spa kit, the only one on the list.
Details:– The therapeutic hair spa kit with a pre-treatment hair vitalizer, shampoo, lotion, and deep nourishing mask is created with a vision of easy-to-use at home. It prepares scalp and hair for the treatment, cleans them, replenishes moisture, and gives a final touch and protection, leaving dry and damaged hair frizz-free with salon soft, shiny bounce.
Relieve stress and headaches. 
Brings life to hair.
Beautiful fragrance.
Not pricey at all.
Slow but effective result.
Hair spa products name with price
| Name | Price |
| --- | --- |
| Wella Professionals Invigo | Rs. 660 |
| Indus Valley Deep Nourishing Hair Spa | Rs. 299 |
| Bella Vita Organic Growth Protein Hair Spa | Rs. 399 |
| MamaEarth Anti Dandruff Tea Tree Hair Mask | Rs. 538 |
| Schwarzkopf Professional Spa | Rs. 540 |
| L'Oréal Paris Hair Spa | Rs. 600 |
| Sesa Ayurvedic+ Hair Spa Kit | Rs. 260 approx. |
Hair spa products name with price
Sometimes prices vary due to special offers availability. Check Hair spa products name with price with Amazon for current prices of the products.
Types of Hair Spa
For every hair problem, there are specialized hair spas available. Look at them and have a brief idea.
For hair fall: You have heard about hair spa for hair fall creams enriched in omega-3 fatty acids. These spa creams stimulate hair follicles and promote hair growth. Undergoing the treatment for a couple of months results in effective hair fall reduction.
2. For dandruff: Spa containing Shea butter and avocado oil reduces dandruff without clogging pores or follicles. So, be sure your anti-dandruff hair spa must have either of the two ingredients or both.
3. For dry hair: Hair spa with hydrating properties treats dry scalp and frizzy texture. Besides nourishing and softening hair strands these spa cream reduces dandruff, itchiness, and hair fall.
4. For oily hair & scalp: A specialized spa treatment can control the oil of the scalp and hair without blocking the production and distribution of natural oil. On the contrary, they refresh the scalp and give back the volume. These are the spa with salicylic acid that cleanses the scalp deeply.
5. For colored hair: Color-treated hair needs extra care for being weak and prone to breakage. Color Radiance hair spa protects the color from sun and pollution damage and adds maintenance.
6. For itchiness: A calming scalp treatment comforts the scalp and removes the itchy sensation. Natural ingredients like aloe Vera and tea tree oil offer soothing comfort. They also add moisture to the hair.
7. For smoothening: Smoothening hair spa manage hair properly no matter; what your hair type is. Its vitamins, oil, and antioxidant-infused formula treat unruly hair and make them more manageable.
Benefits of hair spa cream
Repair hair damage: Hair spas repair the damage caused by coloring, styling, improper diet, stress, and pollution, turning the mane into a nourished, healthy and shiny.
Strengthen hair roots: Healthy hair with faster growth is possible if the roots are strong. Hair spa nourishes and strengthens follicles leading to a decrease in hair fall.
Boost blood circulation: Head massage, the part of the hair spa, stimulates blood flow in the scalp, making it easy for hair follicles to receive nutrients and oxygen that improve growth and texture.
Relives stress and relaxes mind: We all deal with stress daily in work, life, and relationship. The acupressure technique helps to relax and calm the mind. It also relieves pain in the shoulder and neck areas.
Do's & don'ts of hair spa cream
Do not wash your hair immediately or at least 2-3 days after a hair spa.
Avoid styling your hair just after a hair spa treatment.
Protect your hair from UV rays and pollution.
Avoid tying hair tightly as it may cause hair loss.
Always follow a balanced diet.
How to use hair spa cream
Usage of hair spa cream is not rocket science at all. To get super-soft bouncy hair at home, follow the steps.
Massage your hair well with regular hair oil for 5 minutes from roots to tips.
Give hair the hot turban therapy with a rinsed wet towel dipped in hot water for 15-20 minutes; if you have frizz. In case of oily hair, have it for 5 minutes.
Wash hair with a mild shampoo.
Divide your hair into strands and thoroughly apply the spa cream.
Make sure every part of your hair gets covered by the cream.
Rest the cream for 15-20 minutes; so that it can do its job.
Wash hair well with water.
Pat dry the hair gently with a towel to drain the excess water and dry naturally. Do not rub with the towel or blow-dry.
Now flaunt your beautiful hair. Follow the routine every week.
FAQ's: Best hair spa cream
Which is the best hair spa cream in India?
Mamaearth formulate the best hair spa creams in India.
Is a hair spa good for damaged hair?
Hair spa nourishes and moisturizes hair and strengthens the roots and follicles, thereby repairing damage and frizz and preventing the recurrence.
Which is the best hair spa for rough hair?
Whether your hair is dry, rough, or damaged: the argan hair mask is the best, followed by WOW, Himalaya protein hair spa cream.
Is a hair spa good for dry hair?
Dry and damaged strands are signs of unhealthy hair: which can be repaired by spa treatments. They make hair shinier and smoother and filled with nourishment.
Which is better: hair spa or keratin treatment?
If hair needs extra nourishment, go for the keratin treatment. If hair wants less maintenance and pampering, get a hair spa done.
Can I put oil in my hair after a spa treatment?
A hair spa means the hair is subjected to deep conditioning. Hence, oil application does not add any extra benefits or make hair softer after a spa treatment.
How many times can I do a hair spa in a month?
As a commuter, get a hair spa done twice or thrice a month. Ideally, it is recommended after every 15 days. But, if you are out of budget, once a month can be effective in the long run.
What is the price of hair spa in India?
Hair spa creams are affordable. The price range starts from 200 INR and can exceed up to 700 INR, which depends on the brand value like Mamaearth, Schwarzkopf, WOW. However, many popular brands are affordable like Himalaya, Biotique, Sesa, etc.
Should I wash my hair before the spa?
Hair washing is mandatory before a hair spa treatment. It cleanses away dirt and sweat that clogs pores and makes the hair ready to soak in the nutrients of the cream.
Final Word: Best hair spa products in India
In a nutshell, a hair spa is a mandatory regime that we should take up. A vast range of top-class products is available at an affordable price on shopping portals. Just choose the one right for your hair and use it religiously. They are easy to use and very effective. Just invest a minimum of our time, which you will surely give.