When it is to hydroquinone-free products, Obagi is not limited to the Clear Fx cream; it also has the Nu-Derm blend Fx, the night cream, raging high in popularity.
The Blend Fx is the organic version of the Nu-Derm Blend Rx cream, which promises you a flawless, radiant, and youthful look. But does it deliver the perfection your skin deserves? Here is the honest answer, the Obagi Nu Derm Blend Fx reviews.
Product Verdict
Pros
Clear, radiant, and youthful skin.
Actively lighten discoloration.
Retin-A makes skin smooth and soft.
Cons
Weird smell.
High in price.
Takes time to show results.
Obagi Nu Derm Blend Fx Reviews (Detailed)
Product Overview
Obagi Nu-Derm Blend Fx, a part of the Nu-Derm skincare system, is the second product formulated without hydroquinone; after the Clear Fx cream. This cream treats hyperpigmentation, restores elasticity, and reduces damage caused by the sun, aging, and other agents. It reverses the aging process, improves the skin's texture, and leaves it even-toned.
Being a gentle- non-irritating formula, you need only a Dermatologist's recommendation, not any prescription.
Obagi Blend Fx Composition
Natural ingredients.
Enriched in antioxidants.
The secret behind the non-irritating, gentle formula of the Blend Fx cream is the formulation. This cream is free from hydroquinone. In the Blend Fx cream, Obagi has used arbutin, an extract from the bearberry plant that works in dark spot reduction, and antioxidants to repair damage and prevent future damage. It also has exfoliating ingredients that conduct the cell renewal process and add a glow.
The night cream also contains sodium metabisulphite, which has a low sensitivity. It can cause allergic reactions, anaphylactic symptoms, and asthmatic episodes in susceptible people.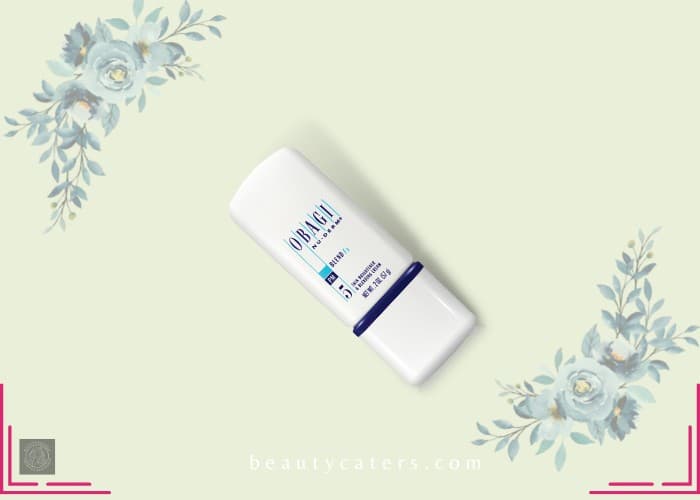 Obagi Blend Fx Performance
Even-toned, radiant skin with reduced wrinkles.
Restore elasticity and rebuild collagen.
Skin becomes smoother and softer.
Obagi Nu Derm Blend Fx is a multi-functional product. It reduces spots and marks and improves elasticity, tone, and texture. While; 7% arbutin extracts inhibit tyrosinase production for removing dark spots caused by melasma, acne, or exposure to UV rays, antioxidants repair and prevent skin damage.
The exfoliating ingredients conduct the cell renewal process and reveal a natural glow. The Blend Fx cream also boosts collagen production, which improves the skin's elasticity. It reduces wrinkles and signs of aging.
As a result, the skin becomes flawless, even-toned, and youthful.
Being a product to be used with Retin-A, when Blend Fx is mixed with trelinoin or retinol, it boosts the reparative process of damaged cells and makes skin smoother and softer.
With regular use, the blotchy and pigmented skin gradually improves.
FAQs: Obagi Nu-Derm Blend Fx Reviews
What is the difference between the Obagi Clear Fx and Blend Fx cream?
Obagi Clear Fx and Blender Fx work as a team with the other products of the skincare system. The Clear Fx is a color corrector and hyperpigmentation and dark spot minimizer. The Blend Fx is a collagen booster and aging controller.
How long does the Blend Fx night cream take to work?
The Obagi Nu-Derm Blend Fx takes 12-24 weeks to deliver effective results, with the noticing effect starting in 12 weeks. If you notice no improvement in 12 weeks, discontinue the product.
How often should I use the Obagi Nu Derm blend Fx cream?
Obagi Nu-Derm Blender Fx is a regular cream that must be used in the evening. Take a pea-size of it and over the face as directed.
Should I use the Blend Fx cream with Retin-A?
Obagi Nu-Derm Blend Fx cream, when used with Retin-A (prescribed by a Dermatologist or professional), makes skin softer and smoother.
Final Word: Obagi Blend Fx review
Obagi has formulated this Blend Fx cream for all. With a nature-infused formula, this brightening cream gives the identical result of the Nu Blend Rx cream but without any ups and downs. So, if you fear the skin peeling and side effects of the Rx skincare system or want to experience the Obagi skincare system most smoothly, the Nu-Derm Blend Fx cream and its skincare regime will aid you.
The only thing you must invest in is patience. The cream takes time but will leave you with amazement and satisfaction.
Related: